Highlights
Contempt notices have been served to Rajasthan, Haryana, Uttar Pradesh
Supreme Court had passed order to prevent cow vigilantism incidents
The states were served notices for failing to prevent such incidents
New Delhi:
Three states - Rajasthan, Haryana and Uttar Pradesh - have received contempt notice from the Supreme Court for allegedly failing to prevent incidents of cow vigilantism despite an order last year to do so. The states will have to reply to the notice by April 3.
The notice from the Supreme Court came following a petition by Tushar Gandhi, who has been pursuing the matter since last year.
It was in response to his petition that the top court, on September 6, had asked 26 states to maintain law and order and prevent violence by cow vigilantes. The states had been asked to depute nodal officers and highway patrol and keep the court informed about their progress.
The top court also asked the Centre -- which had pleaded that law and order was a state subject -- whether under the Constitution, it had the responsibility to ask states to crack down on cow vigilantism.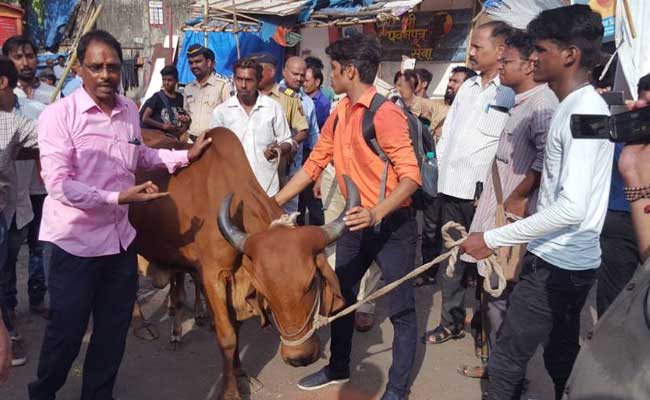 Days later, on September 26, a bench headed by Chief Justice Dipak Misra further underscored that compliance reports should be filed. "Nobody can wash off their hands (from their duty). We will give directions to all the states," the court said.
The first incident of cow vigilantism was reported from Dadri in Uttar Pradesh in 2015, in which an elderly man, Mohammad Akhlaq, was beaten to death after allegations that he had killed a cow.
In July last year, four Dalit men were stripped, tied to a car and flogged in Gujarat. In Alwar, a 55-year-old dairy owner, Pehlu Khan, was beaten to death on suspicion of cattle smuggling. The video footage of Pehlu Khan being yanked by the neck, thrown to the ground and kicked by cow vigilantes had sparked nationwide outrage.
As reports of similar incidents from other states piled up, Prime Minister Narendra Modi and his ministers condemned cow vigilantism. "I have seen that some people are into crimes all night and wear the garb of gau rakshaks in the day," PM Modi had said.