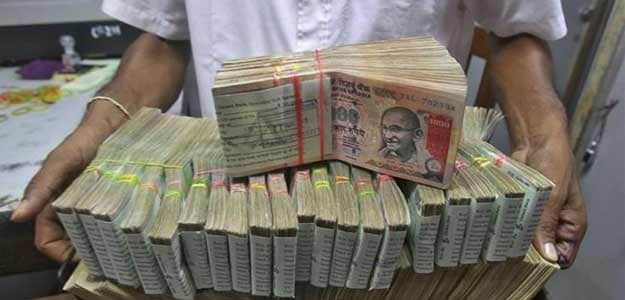 New Delhi:
Around Rs 3770 crore in untaxed or black money has emerged in a three-month window for defaulters to come clean, which ended yesterday, the government today said.
"Now we will start taking action against those who have not declared their assets," said Revenue Secretary Hasmukh Adhia.
According to officials, 638 people have declared money parked illegally in foreign accounts; they can escape prosecution or jail by paying tax and penalties of around 60 per cent by December 31.
After
yesterday's deadline
, the tax and penalty doubles to 120 per cent and the defaulter can face up to 10 years in jail.
The government had hoped that offering softer penalty would help recover crores in
black money
- a major promise of Prime Minister Narendra Modi's election campaign last year. Mr Modi had said that Rs. 15 lakh could be given to every citizen if illegal wealth was brought back from foreign accounts, a claim that has been repeatedly panned by the Congress, which lost power last year.
"The hollowness of PM Modi's claims has been exposed before the country. He said within 100 days, the government would bring back crores in black money. It's a shame that all they have got in 16 months is only 3770 crores," said Congress spokesperson Randeep Singh Surjewala.
The Congress pointed out that the amount was far less than what PM Modi had mentioned during his
Independence Day speech
in August: "There is Rs 6,500 crore undeclared income and people have started to declare their wealth," he had said.
Finance Minister Arun Jaitley retorted that what the prime minister had talked about was different.
India has worked with countries including Switzerland to obtain information about unaccounted money, which runs into around Rs 18 lakh crores.
The 90-day compliance window is a part of a new
Black Money law
that also sets up a team of regulators and ex-judges to identify those who have secret accounts abroad.