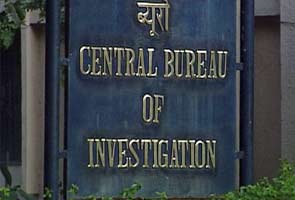 New Delhi:
In another setback to the Central Bureau of Investigation (CBI) in the 2G spectrum scam case, the trial court has asked it to produce a letter written by the Law Ministry to the telecom department that contradicts what the agency has been saying about Swan Telecom.
The CBI says Swan telecom was granted 2G license despite being ineligible. In its chargesheet, the investigation agency has described Swan as a front for Reliance. It says Swan was set up "out of the funds of Reliance" to allow Anil Ambani's company to access more spectrum and resources than was legally allowed for a single company.
But in a letter written to the Department of Telecom 20 days ago, the ministry has defined the word "associate" and as per that, Swan Telecom cannot be called an associate of Reliance Telecom.
The CBI claims it has uncovered the money trail involving Swan Telecom. It says Swan paid a bribe of Rs. 200 crore to DMK-owned Kalaignar TV through a maze of subsidiaries in exchange for the 2G spectrum and licenses.
Of late, the investigating agency has suffered a series of setbacks in the 2G case. The Telecom Regulatory Authority of India (TRAI) has said in court that it had never recommended an auction for the 2G spectrum and that it was not possible to quantify losses. The accused in case insist this supports their case and weakens the CBI's charges. They claim the case does not withstand legal scrutiny as the Prime Minister and the present Telecom Minister Kapil Sibal too were on record that the state did not incur any loss.
In another major jolt to the CBI, the Central Board of Direct Taxes has said Swan and Unitech never sold their licenses to their foreign partners and that the sale of equity was above board. The CBI had claimed that after getting 2G licenses, the two companies sold their equity to their foreign partners for huge gains. In April, the CBI had told the court that Unitech "fraudulently concealed critical information" to disguise the fact that it was ineligible for a license.
Also, according to CBI's own admission, it has found no money trail in the case of Unitech and no proof of quid pro quo involving Reliance officials.
The trial court's order on the Law Ministry's letter assumes significance as it comes just days ahead of the crucial order on framing of charges in the 2G case. The big question now is: Could some of the recent developments drill gaping holes in the CBI's case?