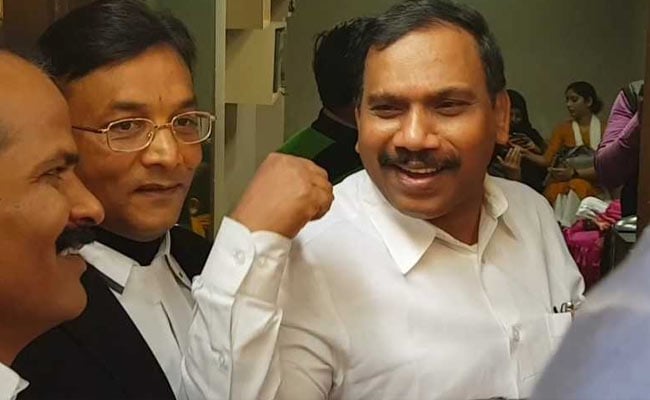 New Delhi:
A Delhi court acquitted former Telecom Minister A Raja who has been accused of masterminding the 2G spectrum scam
, believed to be India's biggest ever scam, which came to light six years ago. Mr Raja is accused of allocating airwaves and licenses for cellphone networks in exchange for kickbacks and causing the state a loss of Rs. 1.76 lakh crore. A Raja who was from Tamil Nadu-based regional party - DMK, has, however, been denying allegations of corruption and said the decisions were taken after apprising then Prime Minister Manmohan Singh and were based on inputs from DoT, other Cabinet Ministers and the then Solicitor General. Several other politicians and executives of some of the top telecom companies, are named in the case. M Kanimozhi, the daughter of DMK chief M Karunanidhi -- also an accused in the case, was acquitted along with Mr Raja and 15 others.

Here are the live updates of the 2G spectrum verdict:
Waited Everyday For 7 Years For Evidence, None Came: 2G Judge
Special CBI Judge OP Saini today rued that despite having "religiously" devoted seven years to 2G scam cases, no "legally admissible evidence" was placed before him by the CBI. The judge made the remark in his verdict acquitting former Telecom Minister A Raja, DMK parliamentarian Kanimozhi and several others, including top corporate leaders, in three separate cases probed by the CBI and the Enforcement Directorate, news agency PTI reported.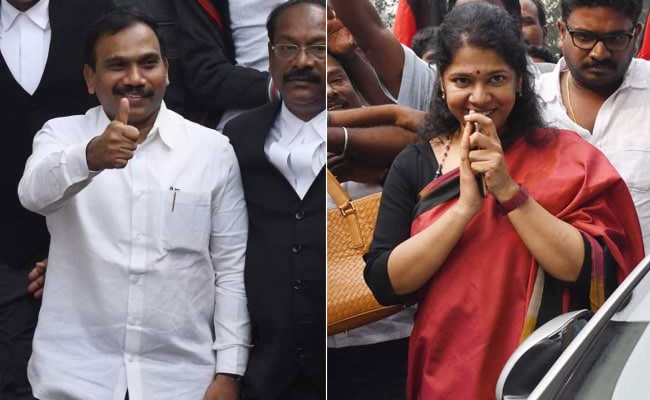 "I may also add that for the last about seven years, on all working days, summer vacation included, I religiously sat in the open Court from 10 am to 5 pm, awaiting for someone with some legally admissible evidence in his possession, but all in vain," Mr Saini said in his 1,552-page verdict in the CBI's case involving Mr Raja and others.