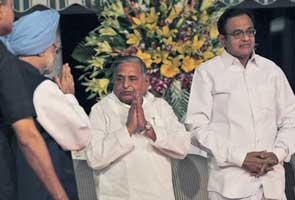 New Delhi:
In a new example of an old habit, the Congress is in an awfully tight spot, and needs the Samajwadi Party (SP) for a bailout.
The Congress' problem is this: exactly half of a parliamentary committee that examined the telecom or 2G scam has today demanded the removal of Congressman PC Chacko as the committee's head.
The panel has 30 members. Its 15 opposition members want Mr Chacko out. The Congress and its allies have 14 votes between them. If they get the Samajwadi Party's lone member on their side, they are safe, because as chair, Mr Chacko gets the final vote.
The opposition wants Mr Chacko gone because his report absolves the Prime Minister of any responsibility for one of India's largest financial scandals. Mr Chacko says the PM was "misled" by former Telecom Minister A Raja. The opposition says that Mr Chacko has wrongly denied Mr Raja the right to testify for the committee.
The main opposition party, the BJP, hopes that with support from the Left and others, the report will be rejected in a vote.
Cue the Samajwadi Party for a display of its characteristic canniness. Its representative to the committee, Shailendra Kumar, says the Samajwadi Party does not want a vote on the report, and would prefer for parties to place "dissent notes." He also said that though his party is not against Mr Chacko, it cannot support a report prepared without the deposition of Mr Raja.
In an aggressive strategy adopted this evening, the Congress asked for three of the six BJP members of the committee to be removed because when the BJP-led NDA was in power, Ravi Shankar Prasad, Yashwant Sinha and Jaswant Singh were involved with telecom decisions. The Congress said this amounts to a conflict of interest.