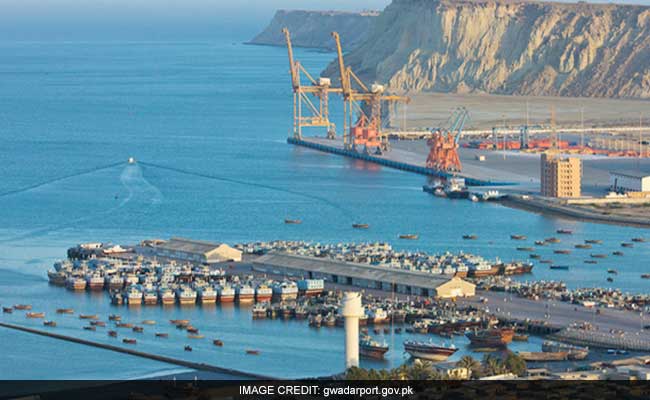 The government has conducted security audits of 227 non-major seaports to ensure their foolproof security and foil possible attempts by terrorists to use them as launch pads to carry out 26/11 Mumbai attacks-type escapade, officials said.
As India observes the 9th anniversary of the country's worst terror attacks today, a home ministry official said a number of steps have been taken since the tragedy to strengthen the coastal security and that include monitoring of suspicious vessels and boats by ISRO satellite imageries.
Security audits of 227 non-major seaports and single point moorings have been completed and as per the recommendations of the experts, vulnerabilities of these harbours were plugged, the official said.
Standard operating procedures (SOPs) were developed for dealing with the breach of International Maritime Boundary Line and SOPs were issued for upgrading security in the 227 non-major ports and single point mooring facilities.
Strengthening of security in 12 major seaports in the country; Kandla, Mumbai, Jawaharlal Nehru port, Mormugao, New Mangalore, Coachin, V O Chidambaranar, Chennai, Kamarajar, Paradip, Visakhapatnam and Kolkata-Haldia, has already been completed where additional security protocols were implemented.
According to official statistics, around 95 per cent of India's trading by volume and 70 per cent by value is done through maritime transport.
In 2015, the total traffic was recorded at 1,052 million metric tonnes (MMT) and it is expected to reach 1,758 MMT by this year-end.
As part of the tightening of the coastal security, the Indian Space Research Organisation will monitor boats and vessels through satellites imageries and provide 1,000 transponders by March next year to observe the movements of boats under 20 meters.
India has strengthened the coastal security after the 2008 terror attacks in Mumbai which claimed 166 lives.
Ten terrorists had reached the metropolis from Pakistan sailing through the Arabian Sea.
So far, 19.74 lakh fishermen have enrolled for biometric identity cards and out of which 18.60 lakh have already been given the cards.
For monitoring of boats, installation of automatic identification system in all boats above 20 meters while colour coding of boats are being undertaken by coastal states and Union territories for easier monitoring in the high seas and on International Maritime Boundary Line, the official said.
India has a coastline of 7,516 km running through Gujarat, Maharashtra, Goa, Karnataka, Kerala, Tamil Nadu, Andhra Pradesh, Orissa and West Bengal and the UTs of Daman and Diu, Lakshadweep, Puducherry and Andaman and Nicobar Islands.
The SOPs were issued to coastal states and Union territories for better coordination among stakeholders, coastal mapping started in states for entering terrain details, coastal and local police stations, bomb disposal facilities, ports, railway stations, bus stands, fishing villages and fish landing points, another official said.
Security of the coastline is vital for the country as there are nuclear stations, missile launching centres, and defence and oil installations along the coast.
India's long coastline presents a variety of security concerns that include landing of arms and explosives at isolated spots on the coast, infiltration/ex-filtration of anti-national elements, use of the sea and offshore islands for criminal activities, smuggling of consumer and intermediate goods through sea, the official said.
Absence of physical barriers on the coast and presence of vital industrial and defence installations near the coast also enhance their vulnerability to illegal cross-border activities, the official said.