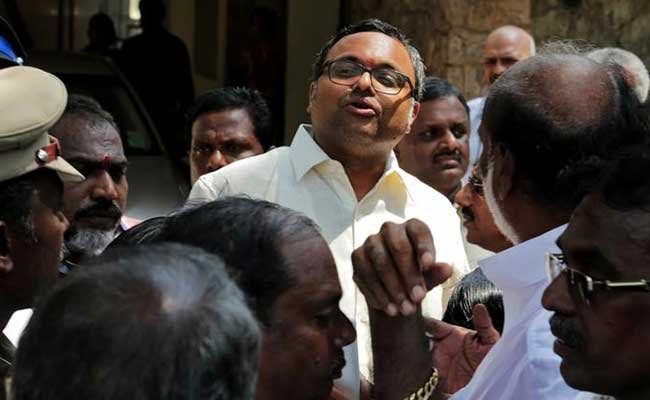 Karti Chidambaram, the son of former Union Minister, Congress's P Chidambaram, has left for the UK, sources close to him said. The visit -- which comes two days after his Chennai home was raided by the Central Bureau of Investigation - had been planned earlier as part of his work schedule, sources said. Karti Chidambaram, a businessman, is also a Congress member.
On Tuesday,
the Chennai homes of the Chidambarams were searched
. The investigators said it was part of a probe into criminal misconduct regarding approvals of foreign investment deals. Mr Chidambaram and the Congress have rubbished the allegations.
The CBI claims Karti Chidambaram was facilitating approves, using "influence in the finance ministry" while his father was the minister.
The agency claims he received kickbacks amounting to 3.5 crore in exchange for the minister allowing a private company, to break foreign investment laws. Despite having approval for foreign investment worth Rs 4.62 crore, the company eventually raised around Rs 305 crore. The company, INX Media, was run at the time by Peter Mukherjea and his wife Indrani Mukherjea, who are currently in jail allegedly for the murder of Sheena Bora.
INX media also made a 26 per cent investment in its news channel INX News, though it did not have permission for it.
Denying any wrongdoing,
Mr Chidambaram said the claims were politically motivated
. His father, who was the Finance Minister in the Manmohan Singh government, said neither he nor the officials of the Foreign Investment Promotion Board were suspected of lawbreaking at the time.
"First it was the Enforcement Directorate, then Income Tax and now the CBI. Everyone knows how much my father writes and that's why they are doing this," Karti Chidambaram had said. "I have done no business with INX, never have I interjected in the ministry... This is all bogus".