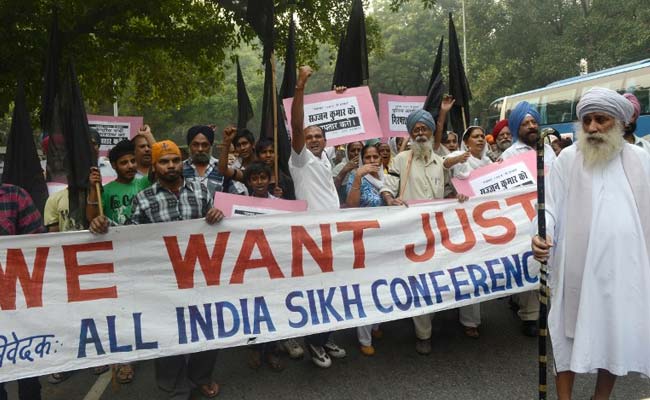 Highlights
The accused were sentenced to 5 years in jail and have been out on bail
Largescale violence broke out after Indira Gandhi was shot dead in 1984
88 of these convicts had appealed against the convictions in the court
New Delhi:
The conviction of 88 people in connection with the 1984 anti-Sikh riots in Delhi after the assassination of then Prime Minister Indira Gandhi, has been upheld by the Delhi High Court. Calling it a "landmark judgment", senior advocate HS Phulka said the court has criticised the fact that despite the recovery of 95 bodies, none of the accused were charged with murder. All the accused were sentenced to five years in jail and have been out on bail.
Mr Phulka said the court has asked the police to identify 22 of the bodies and lodge murder cases.
Largescale violence had broken out after Mrs Gandhi was shot dead by her Sikh bodyguards in November 1984, which claimed around 3,000 lives across the country. In Delhi, Trilokpuri, an area inhabited mostly by Sikhs, was the worst hit. It was alleged that the mobs were instigated and in some cases led, by Congress leaders.
The First Information Report in this case says 95 people were killed and around 100 houses were set on fire in Trilokpuri in a span of a few days.
More than 100 people were later arrested for rioting, arson and violating of curfew - 88 of them were convicted by a trial court in Delhi in 1996. Many of the convicts are now dead. Those alive had appealed against the convictions in the Delhi High Court.
In 2015, the Centre decided to set up a Special Investigation Team to probe the 220-plus closed cases in the 1984 riots, which Union home minister Rajnath Singh had described as "genocide".
The decision came after a panel headed by Justice (retired) GP Mathur suggested that fresh probe be carried out in the instances where despite having evidence, police closed the cases.
There were 225 such cases and these included cases against Congress leaders Sajjan Kumar and Jagdish Tytler, the committee said.