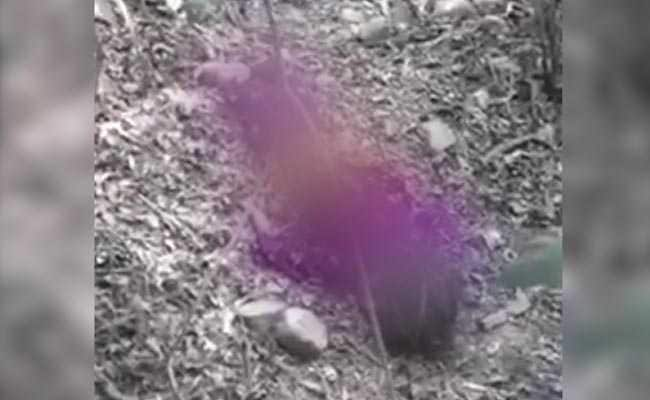 Srinagar:
The Jammu and Kashmir Police have arrested a 15-year-old boy for the murder of an eight-year-old nomad girl in the Kathua district. Police sources say the teenager has confessed to the crime.
The announcement of the arrest was made in the Jammu and Kashmir assembly this evening after legislators cornered the government over the murder of the girl after her abduction.
Minister for Revenue Abdul Rehman Veeri informed the house that as per investigations conducted by a Special Investigation Team or SIT, the accused kidnapped the minor girl and held her captive in a cowshed at Rasana village.
"He attempted to rape her and when she resisted, he strangled her," said Mr Veeri.
After the murder, the accused also tried to disfigure her face. There were serious burn injuries on the girl's face and body.
It has been three days since the body of found and a post-mortem conducted, but police are still saying they are waiting for a medical report to establish if the girl was raped before her murder.
The family says during the week-long captivity, the eight-year-old was raped before her murder by some goons in the village. On Thursday, the family told NDTV that they knew the accused but because of fear they can't name them.
"The family is scared to speak because they fear that they may be driven out of the village," said a relative. "If a little girl is not safe, how is any woman safe here," the relative added.
Police say further investigations in the case are on. But questions are being raised as to how a 15-year-old held a minor captive for seven days, killed her and dumped the body without the involvement of anybody else.
"She was held captive for one week in the middle of the village. Didn't anyone hear her cries? Is it also possible the he alone has done this without involvement of other goons," said another relative. He said they were suspecting the same people from day one but because of fear no one from the family dared to name them.