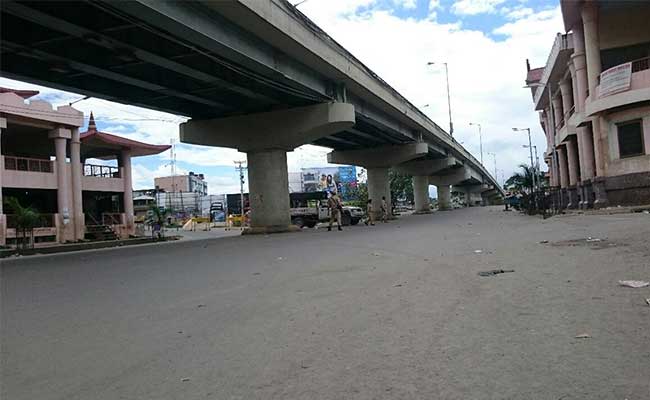 Imphal:
A 14-hour general strike in Manipur called by Joint Committee on Inner Line Permit System (JCILPS) to press its demand for introducing an effective bill on the implementation of the Inner Line Permit System in the Assembly began at 5 am today.
The strike is coinciding with the curfew relaxation hours as notices by the authorities of Imphal East and West districts had said the prohibitory order would be relaxed between 5 am and 4 pm today.
The strike affected normal life with shops, schools and offices remaining closed. Roads are deserted with hardly any vehicles.
No untoward incident was reported till noon, police said. The state government has directed the authorities to keep all educational schools closed.
Today's general strike is the second in a week by JCILPS which had asked the state government to "Give up the habit of waking up to the public issues only when there are violent protests."
A JCILPS release said it is spearheading the movement for implementation of the provision in the state to 'safeguard the interests of indigenous people and fulfil their aspirations.'
In the wake of growing protests which had spread to districts beyond Greater Imphal, the state government on Sunday withdrew the controversial Manipur Regulation of Visitors and Migrant Workers Bill, 2015, meant for the protection of the interests of indigenous people.
A state Cabinet meeting yesterday decided to convene a special session of the assembly tomorrow to discuss the withdrawal of the bill.
A student was killed in a confrontation between the protesters and the police on July 8, which led to the imposition of the indefinite curfew. Since then protesters have defied the prohibitory orders everyday to stage sit-ins, take out processions and clash with the police.
Despite curfew relaxation, the restriction on the gathering of more than five people and carrying of lethal weapons would continue, the notices said.