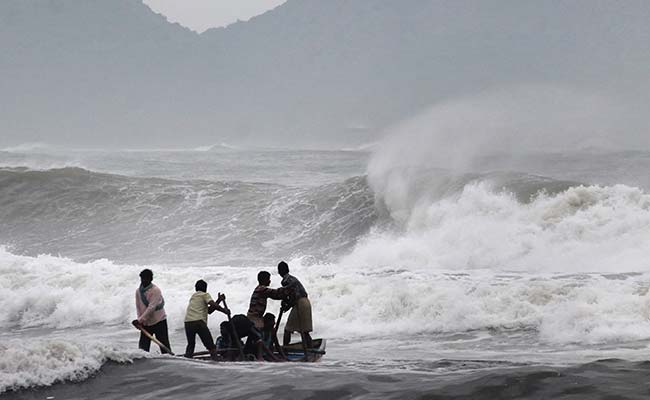 New Delhi:
12 districts, all on the east coast, are "very highly prone" and 41 "highly prone" to cyclones in the country, a paper by the India Meteorological Department (IMD) scientist has revealed.
13 coastal states and Union Territories in the country are affected by Tropical Cyclones (TCs). Four states - West Bengal, Andhra Pradesh, Odisha, Tamil Nadu-and one UT Puducherry on the east coast, and Gujarat on the west coast are more vulnerable to the TCs, the study said.
The 12 most cyclone hazard-prone districts are Nellore and East Godavari, Krishna in Andhra Pradesh, Yanam in Puducherry, Balasore, Bhadrak, Kendrapara and Jagjitsinghpur in Odisha, South and 24 North Pargana, Medinipur, and Kolkata in West Bengal. Incidentally, all are on the east coast.
The study also focused on 96 districts, of which 72 touch the Indian coast and 24 are close to the coast.
Of the 96 districts, 30 districts are "moderately prone", and 13 are "less prone" to cyclones.
According to the study, which analysed the cyclone patterns in the country from 1891 to 2010 said the "very high prone" districts were hit by the maximum number of cyclones.
For example, the Medinipur district in West Bengal witnessed 22 cyclones, of which 10 were severe in nature. Similarly, Balasore recorded 28 cyclones of which five were severe.
The study also pointed out that storm surge was one of the biggest killers during cyclones. Storm surge is an abnormal rise of water generated by a storm, over and above the predicted astronomical tides.
"The districts of Balasore, Medinipur, 24 North Pargana recorded has recorded the highest storm surge which was around 30 meters," said Mritunjay Mohapatra, Head of the Cyclone
Authored by the Warning Division of the IMD, the paper has been published in the International Journal of Earth System and Science.
"The entire coastline is affected by the TCs with varying frequency and the intensity. Although, the North Indian Ocean (the Bay of Bengal and the Arabian Sea) generates only 7 per cent of the world's TCs, their impact is high and devastating, especially when they strike the coasts bordering the North Bay of Bengal," Mr Mohapatra added.