Mumbai:
India marks the tenth anniversary today of the Mumbai terror attacks that left 166 people dead and hundreds injured.
On November 26, 2008 terrorists from Pakistan unleashed a wave of violence across Mumbai that lasted three days and played out on news channels around the world.
They struck several targets in a series of co-ordinated attacks, the Taj Mahal Palace hotel, Chhatrapati Shivaji Terminus railway station, Leopold Cafe- a popular restaurant among tourists and Nariman House- a Jewish cultural and religious centre.
The ten attackers -- who were armed with AK-47 assault rifles and hand grenades -- belonged to Pakistan-based terrorist group Lashkar-e-Taiba (LeT).
Mumbai's police force will remember the more than a dozen officers who were killed, many while fighting the terrorists, in a ceremony starting at 09:30 am.
Relatives of the victims will lay wreaths at a police memorial honouring the dead. Chief minister of Maharashtra Devendra Fadnavis will attend the ceremony.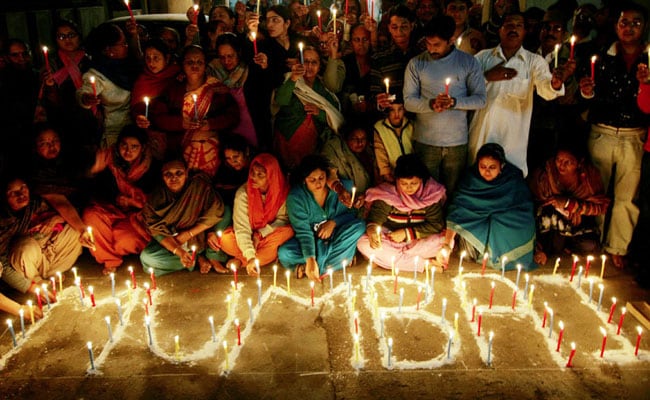 People are also expected to pay their respects at Chhatrapati Shivaji Terminus where Ajmal Kasab, the only gunman caught alive, and another attacker killed almost 60 people and wounded at least 100 others.
The Taj Mahal Palace and Tower Hotel will hold a private service to remember the 31 people who died there.
Over 60 hours four attackers shot dead guests and hotel staff, detonated explosives and set parts of the building -- including its famous dome -- on fire.
The dramatic scenes were beamed live on television as commandos battled the heavily armed gunmen and guests tried to escape out of windows using bed sheets.
Security forces only retook control of the hotel on the morning of November 29.
More than 30 people also died at the Oberoi and Trident hotels in a 42-hour siege involving shootings, explosions and hostage-taking.
Six hostages -- including the rabbi and his pregnant wife -- were also killed at Nariman House.
The current rabbi is due on Monday to unveil a new memorial at the centre to all those who died in the 26/11 attacks.