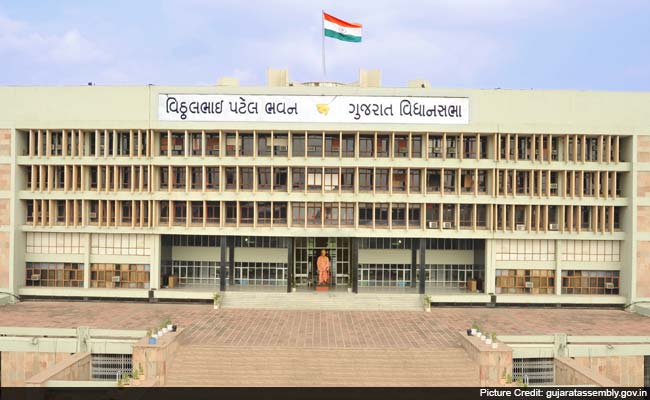 New Delhi: Three Rajya Sabha seats of BJP-ruled Gujarat will be up for election today. BJP chief Amit Shah, who will be making his debut in Rajya Sabha, and Union minister Smriti Irani are placed to easily win from two of the seats. The election to the third seat -- where Congress candidate Ahmed Patel, political advisor to party number one Sonia Gandhi, is seeking a fifth Rajya Sabha term -- is drawing all eye-balls. The BJP has pitted Balwantsinh Rajput, a recent acquisition from the Congress, against Mr Patel.
Here's how the voting will be conducted for the Gujarat Rajya Sabha elections
The voting will begin at the Gujarat assembly building at 9 am and continue till 4 pm. The results will be declared by 6 pm.
The legislators will be provided ballot paper where the names of candidates will be printed. The lawmakers need to indicate their choice in the boxes provided next to name of each candidate. The vote will be shown to the polling officer before it is dropped into the ballot box.
Members of legislative assemblies vote in Rajya Sabha elections in what is called the proportional representation with the single transferable vote (STV) system. Each voter's vote is counted only once.
Each voter ranks his preferences and if the first choice candidate has enough votes already or no chance of being elected, the vote is transferred to the second choice and so on.
Parties sometimes ask their lawmakers to indicate no more than one choice, so the vote cannot be used by another party's candidate.
The number of votes a candidate needs to win is arrived at by dividing the number of votes with the number of seats plus one, and then adding 1 to the result.
Gujarat has 182 seats, but 6 Congress members, who quit the party recently, will not be eligible to vote. The current strength of the house is 176, and there are three seats. So a candidate will need 45 votes for an outright victory.
As the voting is done through open ballot and every legislator shows his vote to the polling agent, those who violate the party whip can lose party membership.
But since assembly elections are just a few months away, some lawmakers may risk their membership by defying party whip.
Voters may also use the NOTA option, which has been upheld recently by the Supreme Court for Rajya Sabha elections.