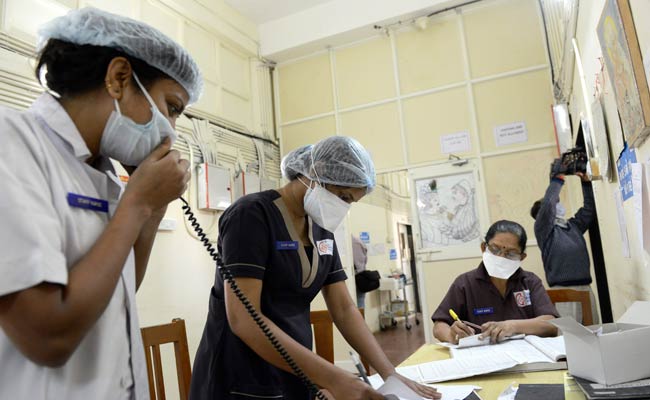 New Delhi:
The swine flu toll in the country climbed to 1,198 today as 40 more deaths were reported while the number of cases of the disease has crossed the 22,000-mark.

The Health Ministry said that the total number of deaths across various states stood at 1,198 as on March 3 while 22,240 persons have been affected by the H1N1 virus.

According to the data today, the toll in Gujarat stands at 292 with 4,904 people having contracted the disease. In Rajasthan, the death toll has risen to 286 while 5,782 persons were affected by the virus.


The toll in Madhya Pradesh is 168 with 1,131 cases reported while Maharashtra has seen 170 casualties and 2,005 cases of the disease.
Similarly in Telangana, 59 persons have lost their lives due to swine flu while the disease has caused 47 deaths in Punjab.
The death toll in Delhi is 10 with the city witnessing a jump in the number of persons affected by swine flu, which stands at 3,220.
Swine flu has killed 51 persons in Karnataka and 16 till March 2 in Uttar Pradesh, where 689 cases have been reported. The toll in Haryana is 24 while Andhra Pradesh reported 14 deaths. Jammu and Kashmir has registered 10 swine flu casualties.
Five cases of swine flu have been reported in Assam, but the state Assembly was told today that their infection was not serious in nature.
Meanwhile, a 41-year-old man today succumbed to swine flu at a government hospital in Coimbatore, taking the toll to three in three days in the city in Tamil Nadu.
In a written reply yesterday in Rajya Sabha, Health Minister JP Nadda had said that, according to his ministry's data, from January 1 to February 26, in Gujarat, the highest number of deaths were reported in Ahmedabad (52) followed by 34 and 29 deaths in Kutch and Surat, respectively.
In the same period, in Rajasthan, the maximum number of deaths occurred in Jaipur (51) while Ajmer, Nagaur and Jodhpur saw 29, 23 and 28 casualties, respectively.
Mr Nadda had also said that there is sufficient quantity of the medicine Oseltamivir available for treating Influenza A H1N1 cases.
"No new medication has been advised apart from the existing one," he said.
The government has been repeatedly asserting that it was "very serious" about combating the swine flu challenge and asked people not to panic but remain alert.