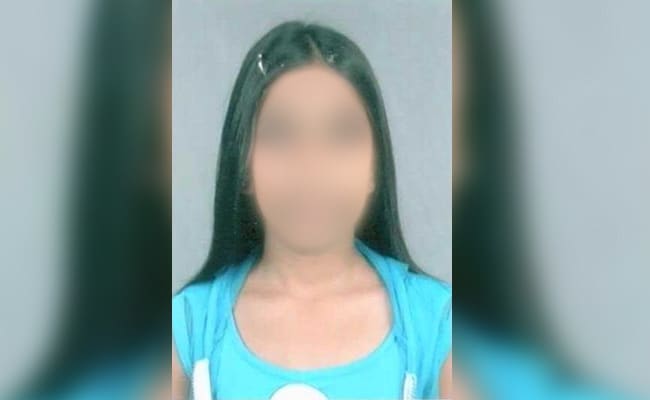 Highlights
Hyderabad teen's body found on the city's outskirts
Her friend, who visited her home to condole her death, was arrested
The police said she wanted her friend Sai Kiran to marry her
Hyderabad:
A Class 12 student in Hyderabad who was found dead yesterday after she went missing from her home was murdered by her boyfriend, the police said today.
The teen's decomposed body was found in hills on the city's outskirts, around 5 km from her home. Her friend, identified only as SK by the police since he is a minor, had taken her to the area, allegedly with a plan to kill her.
"They went in an auto and the boy had covered his face with a handkerchief, which could suggest that he was trying not to be identified by the auto driver,'' Cyberabad Commissioner Sandeep Shandilya said.
CCTV footage helped the police identify the alleged killer, who had yesterday called on the family to offer his condolences. On camera, the couple was seen getting off an autorickshaw on Saturday evening and walking towards the hills where her body was later found.
The 17-year-old daughter of a businessman had been missing since Saturday, when she left home claiming she was going to meet some friends. Her family reported her missing later that night. ''My sister said she is going to meet her friends and then when she didn't come back even by 9, we went to the police,'' said Chandni's sister Nivedita.
"They were good friends and classmates from Class 6 to 10 at Silver Oaks school and we never suspected anything like this,'' she shared.
Their mother is shattered at the betrayal. "Should we never trust friends, that too those we have known for years?'' she asked.
The police said the alleged killer has claimed he was being pressured into marriage and he had been trying to avoid the girl. ``This is only his version and may not be the truth. But we have no way of confirming it as of now,'' said Mr Shandilya.
The police officer and his colleagues felt social media and gadgets had played a role in this tragic story.
"She was active on as many as 150 Facebook groups. The psychology of this age group is that if someone else's photos get more likes than their own, it upsets and has a big impact on them. Parents need to watch out for the gadgets they want to give their children and also what kind of parental guidance they give,'' said the senior officer.
There were reports that the teen had looked depressed and aloof in the last few days.