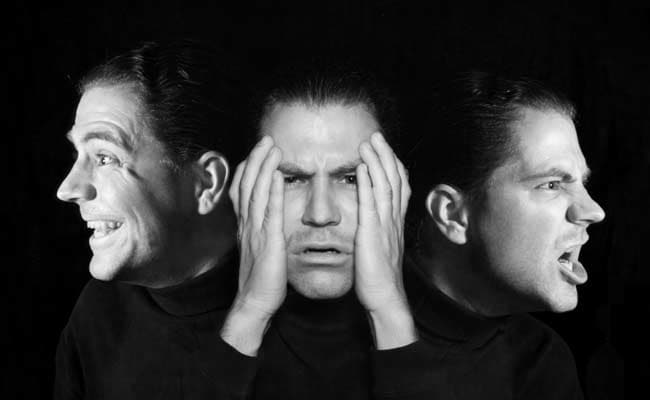 Highlights
There is a lot of stigma associated with schizophrenia
Do what you can do is the theme of Schizophrenia Awareness Week
Symptoms of schizophrenia can be quite disabling
World Schizophrenia Day 2018 is observed on May 24. Schizophrenia is a mental condition which affects normal functioning of the brain. The condition interferes with a person's ability to feel, act and think. Some schizophrenic patients recover completely and find an improvement in their symptoms. But others continue to suffer from schizophrenia for a prolonged period of time, wherein the distressing symptoms can last for years. A common myth surrounding schizophrenia is that people suffering from it have split personality. However, this is completely untrue. Schizophrenia patients have 1 personality just like everyone else. Common symptoms of schizophrenia include confused thinking, delusions and hallucinations. Schizophrenia is often considered as a grave condition. There is a lot of stigma associated with schizophrenia. The aim of World Schizophrenia Day is to fight these stigmas and make people more aware of the mental disorder.



Also read: 7 Things You Didn't Know About Schizophrenia
Schizophrenia Awareness Week is being celebrated in May every year since 1986. May 20 to 27 is 0bserved as Schizophrenia Awareness Week all across the world. Numerous campaigns and awareness programs are held during this time of the year, in order to help schizophrenia patients and increase sensitivity towards them among the rest.
This year, the theme of Schizophrenia Awareness Week is "Do what you can do", wherein all authorities are invited to take strong action in beating stigma around schizophrenia and promoting inclusion of schizophrenia patients.
Unlike some mental disorder, schizophrenia isn't that common. Symptoms of schizophrenia can be quite disabling.

Also read: Best Ways To Improve Mental Wellness At Work
Symptoms of schizophrenia
Acutely ill patients of schizophrenia will experience disordered thinking. Everyday thoughts that occur in daily lives - like going to work and doing household chores - become confusing for them. They experience difficult in joining the dots for almost everything around them.


Schizophrenic patients are often quite delusional. They hold on false beliefs which are not held by other people belonging to the same cultural background.
They also experience hallucinations where they see, smell, hear or feel things which don't actually exist. Disembodied voices which no one else hears are mostly part of hallucinations experiences by people with schizophrenia.
Other symptoms of schizophrenia includes low motivation, disorganized speech or behavior, reduced engagement in social events and changed feelings.

Also read: Ladies Beware! PCOS May Risk You With Mental Disorders
Causes of schizophrenia
A combination of hereditary and genetic factors contributes to schizophrenia. Some people are known to be born with the predisposition to develop this kind of mental illness. Stress and abuse of drugs like marijuana and LSD can increase risks of schizophrenia.
Studies say that around 1 in 100 people develop schizophrenia at the same time in their lives. Most of these people are treated until their late teens or early 20s.
Treatment of schizophrenia
Treatment of schizophrenia helps in reducing, and even entirely eliminating symptoms of schizophrenia. A combination of medicines and emotional support can help people win the fight against schizophrenia. While the medication assists the brain to restore its usual balance of chemicals, the emotional and community support can help patients be more informed and aware about their condition.
Disclaimer: This content including advice provides generic information only. It is in no way a substitute for qualified medical opinion. Always consult a specialist or your own doctor for more information. NDTV does not claim responsibility for this information.