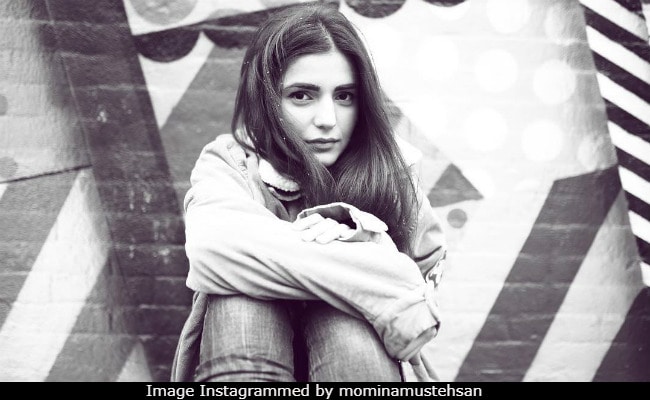 Highlights
Singer Momina Mustehan talks about depression on her Instagram
She highlights the importance of talking about mental health issues
She talks about late model Anam Tanoli who allegedly committed suicide
Mental health and issues related to mental health are more widely discussed now, thanks to celebrities coming out and talking about them publically. The most recent example is that of singer Momina Mustehsan, who recently shared a few posts on Instagram, talking about her fight with depression. The post was especially dedicated to late model Anam Tanoli, who recently committed suicide in her plush Lahore residence. Her husband reportedly said that Anam was suffering from depression and that was the reason she took the extreme step of killing herself. Anam Tanoli's example is just another instance of the parallel lives of celebrities - which seems so glamorous on the surface.
In her post, Momina Mustehsan begins with revealing about her traumatic experience with depression. Here's what she wrote, "This is a picture of me from when I was going through turmoil not very long ago. It happens to the best of us. Mental health is just as important as physical health, and we all hit points in our lives sometimes when all seems to be falling out of our control."
Also read: Depression: 8 Early Signs And Symptoms
Momina is right in pointing out that mental health is as important as physical health and that we need to pay attention to it in order to function properly. Actions like suicide are a result of poor mental health and conditions like depression.
Momina's post continues, "Dear Anam, I'm sorry you had to give up. I'm sorry I didn't understand the intensity of how much you were hurting. I know you were trying your best to be positive and you were a champ. I was super proud of how far you had come in the 9 years I had known you and the person you had grown to become. I swear you had the strength to keep fighting back, staying strong, and standing tall. But you just needed to hear more of that from the people around you, a little more often. I'm so sorry.. I know how it feels when you hit a point so low that it makes you feel like giving up. We all know that feeling. Every single person is fighting their own battle from behind the face we put up for society to make it look like all is under control."
Also read: Depression During Pregnancy May Give Your Child Sleep Disorders
One of the most effective ways to deal with depression is to help the person talk about his/her feelings. People living with depression patients are the ones who can be most helpful in helping them get out of it.
Momina's post continues, "Fortunately or unfortunately, with the growth of social media, random people's uncalled-for opinions and hate speech make their way to us. Now more than ever, we need to learn to love and value ourselves, and KNOW our own selves and our own worth, so that people's opinions of us don't get to us and impact our perception of ourselves."
Addressing social media trolling armies, she goes on, "For the trolls: Let people be. Give them the right to be human sometimes. Give them the liberty to make those occasional mistakes. Because without that, no one can ever learn or grow. Reflect and focus your energies on fixing and working on yourself more than scrutinizing, judging and putting others down. Let's please all shun bullying and hate speech. When you see it happening to someone, please stand up for them and make it stop. Build each other up, don't be a bystander watching someone being tormented."
Also read: Here's Another Way To Cut Down Depression, Anxiety And Stress: Go Green!
Social media trolls can undoubtedly have a more devastating effect than one can even imagine. They are one of the major reasons why many people today are victims of depression and poor mental health.
Come what may, it is important to recognise that nothing in life is so bad that you attempt ending your life because of it. Life is all about finding happiness in small things and probably the most irrelevant occasions.
Speak up and share your emotions with people around you. It is going to better than dealing with trauma all by yourself. May you rest in power, Anam!