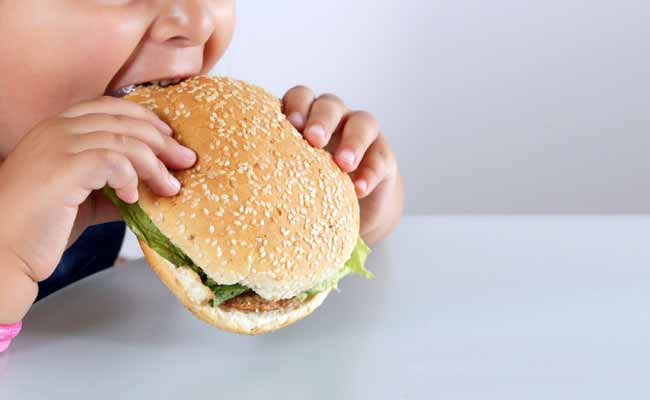 Highlights
New study claims that childhood obesity can impact learning and memory
Kids who deal with childhood obesity are more likely to be unhappy
Childhood obesity can mess with your overall health as adults
While obesity has been recognized as a risk factor for a number of health conditions, a new study claims that childhood obesity can impact learning and memory power. The study also indicated that IQ scores could be lower for kids with a higher BMI. It said that the first few years of a child's life are extremely critical for cognitive health. And if a child becomes obese during the initial few years, it has a negative impact on their cognitive health as adults. For this, the researchers analyzed kids who were at a higher risk of childhood obesity. They wished to compare the cognitive test scores of these kids as compared to those of lean children. Kids were given tests to explore their cognitive abilities, reasoning, memory and impulsiveness. The results showed that obesity did not affect overall performance but it did have three significant impacts. It affected academic performance, low IQ and perpetual reasoning and low memory scores in school.

Also read: Childhood Obesity: 6 Major Causes You Should Know
Obesity in any age is not doing well to your health. Childhood obesity, too, can have a number of negative effects on a child's psychological well-being and his or her physical well-being as adults.
Here are 5 serious negative effects of obesity:
1. Self-esteem issues
Since obesity is a physical problem, there is a good chance that your child may get picked at school. Sometimes, they do not get picked at by others but feel self-cautious. They tend to compare themselves with others and feel lonely. Sometimes these superficial comparisons are about quality of skin, hair, facial features but in most cases it is about body weight. This is when an obese child feels left out and avoided amongst the fitter and slimmer peers. Research shows that this gives rise to self-esteem issues. Kids who deal with childhood obesity are more likely to be unhappy with their looks and have low-self esteem.

Also read: Help Your Kids Fight Childhood Obesity With 4 Easy Hacks
2. Early puberty
Gynecologist Dr Rita Bakshi says that obese girls are more likely to hit puberty at an early age. These girls have higher levels of leptin and this hormone is required for puberty. The same hormone, however, is linked to ageing, reproduction, fat producing hormones and obesity. Therefore, obesity at a young age is linked to obesity at a later stage in life, which again, is not good for overall health.
3. Higher level of depression
Kids who are dealing with childhood obesity are more likely to deal with problems like depression. Due to peer pressure, comparison with friends and the reactions which people give to obese kids, their risk of depression is much higher. It is a sad truth that obese kids have to deal with a lot of negativity from peers.


Also read:
Do You Have A Depressed Teen? Here's How You Can Help
4. Behavioral problems
When a child receives so much negativity from people around them, it will reflect in their behavior in some way or the other. Parents of obese kids report more behavioral problems as compared to the rest. They note internalized anger, symptoms of anxiety, depression and strange eating habits. Other negative behaviors include defiance, answering back and aggression. In this condition, it is the parents' attitude towards their child which can make all the difference. While some may prefer talking to their kids about the problems they are dealing with, the rest may want to take a different approach. The first source of help for your child in this case can be the paediatrician. Try to figure out ways to deal with childhood obesity and help your child deal with it in a better way.

Also read: Do You Need A Surgery For Obesity?
5. Long-term health issues
Childhood obesity, if left untreated, can mess with your overall health as adults. It can give rise to a number of health problems in adulthood. They include:
Adult obesity
Hypertension
High cholesterol
Type 2 diabetes
Some forms of cancer
Fatty liver disease
Disclaimer: This content including advice provides generic information only. It is in no way a substitute for qualified medical opinion. Always consult a specialist or your own doctor for more information. NDTV does not claim responsibility for this information.