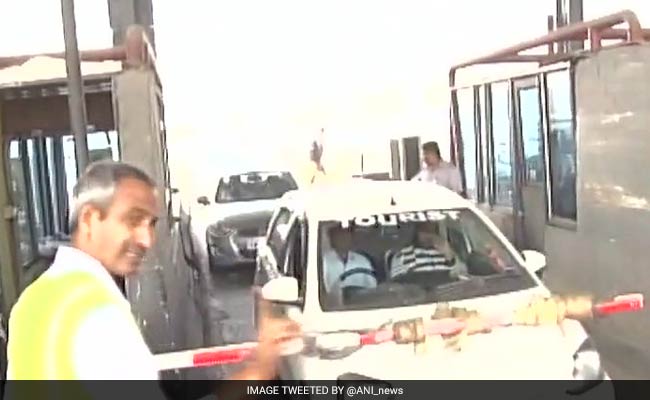 Gurugram:
A massive traffic jam at Gurugram's Kherki Daula toll plaza was witnessed today due to shortage of currency notes of lower denomination, police said.
The traffic jam was two-km long in both in the morning and afternoon. Those commuting between Jaipur in Rajasthan and Delhi were the worst hit, with ambulances too stuck in the snarl.
"Traffic is being cleared on the Delhi-Jaipur and Jaipur-Delhi sections by opening the boom barriers several time," a senior police officer told IANS.
Heated arguments between motorists and toll booths' staff were also witnessed.