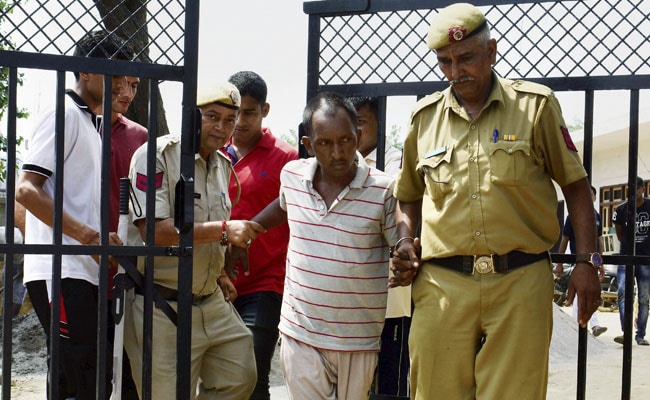 Gurgaon:
Over two months after the murder of seven-year-old Pradyuman Thakur at Ryan International school in Gurgaon, the man first believed to be the killer has been let off on bail. School bus conductor Ashok Kumar can walk out of jail after he signs a bond of Rs 50,000, a court ruled today, calling it a "matter of life and death".
Ashok Kumar's reprieve comes weeks after the CBI contradicted the Gurgaon police and zeroed in on a senior student of the school. The Class 11 student killed Pradyuman to delay exams, the agency said.
The 16-year-old is in a juvenile home.
The CBI, however, has not given the conductor a clean chit. One of the conditions for his bail is that he has to present himself for questioning whenever the investigating agency wants him to.
Pradyuman Thakur, a Class 2 student, was found with his throat slit in a toilet near his classroom shortly after being dropped off by his father on September 8. The same evening, the Gurgaon police arrested Ashok Kumar, claiming he had confessed to killing Pradyuman after attempting to sexually assault him.
The district judge noted today that the CBI did not submit any evidence against the conductor.
To bolster their theory, the police said Ashok Kumar was among those who were seen at the toilet around the same time as the boy.
The CBI, which took over the case on September 22 after pressure from the family, turned the case on its head by focusing on a surprising suspect - a student.
It said that others on the security footage, including the student, were not examined by the police at all.
The investigating agency suspects that the police planted evidence - a knife said to be the murder weapon - on the conductor to pin the murder on him.
Ashok Kumar's family has alleged that he was tortured and forced to confess to a murder he didn't commit.
The family of the Class 11 student has also alleged that their son was beaten and forced to confess.