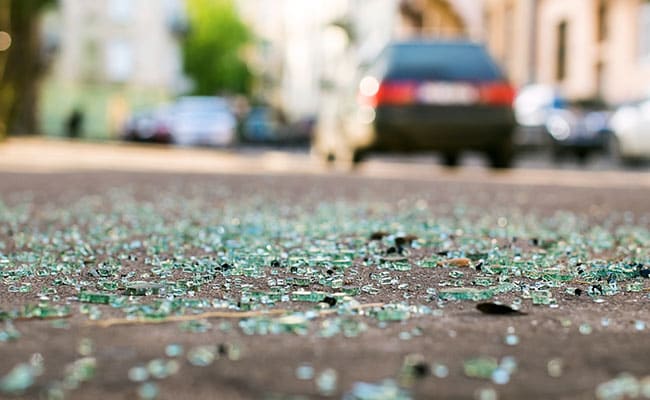 Gurgaon:
A two-year-old boy was today run down by a private school bus in Gurgaon's Rethoj village, police said.
The bus, belonging to the Vivek Model School located at Maruti Kunj, was on its way to school to drop children, they said.
The bus driver, Om Prakash, was caught by local villagers after he dropped the students in the school while he was returning from the same route 25 minutes after the incident, police said.
Local residents allegedly thrashed him and also pelted stones on the bus, they said.
The boy's grandfather, Surendra Khatana, said that his grandson was run over by the bus while he was playing outside the house around 7.45 am.
"Aryan's mother went to the other side of the road to drop two of his elder brothers at the bus stand. He probably came on the road in search of his mother," he said.
"The private school bus reached the spot and in a bid to overtake the bus it killed the boy," Mr Khatana said.
He was immediately taken to a nearby hospital where doctors declared him brought dead, police said.
"We have registered an FIR under relevant sections of the Indian Penal Code of rash and negligence driving and arrested the alleged driver. We have also seized the vehicles and scanning the CCTV footage to ascertain facts," Assistant Commissioner of Police Sohna Dinesh Kumar said.
For more Gurgaon news, click here