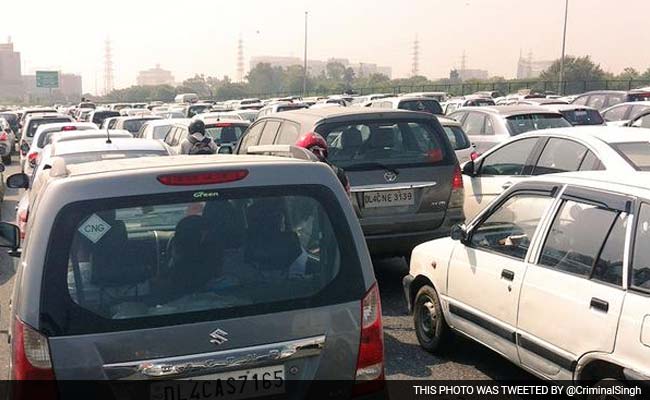 Gurugram:
Union minister Rao Inderjit Singh today said he was making efforts to get the Kherki Daula toll plaza on the Delhi-Gurgaon expressway removed.
The minister of state for statistics and programme implementation, planning and defence assured that he will speak to Road Transport and Highways Minister Nitin Gadkari on the matter.
"Gadkari visited Gurgaon in July 2014 to review the situation on the Gurgaon expressway and the Delhi-Jaipur highway. Gadkari at that time promised to provide relief from the toll plaza," Mr Singh said while addressing a public gathering in Shikohpur village near here on the Delhi-Jaipur national highway.
"The parliament session is scheduled to re-start from April 25; I will request Gadkari to fulfil his commitment," he said, adding that he had been making efforts for toll fee exemption for vehicles belonging to Gurgaon residents till the toll plaza was removed.
Currently, private vehicles of around three dozen villages surrounding the toll plaza are exempted from paying toll.
Besides the locals, industrialists (specially from IMT Manesar) and builders of projects between Gurgaon and Manesar have been demanding the toll plaza's removal.
(This story has not been edited by NDTV staff and is auto-generated from a syndicated feed.)