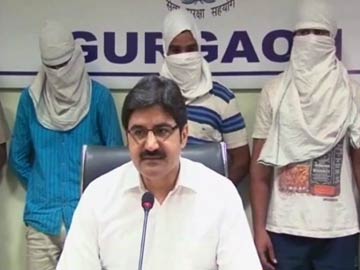 Gurgaon:
A young call-centre employee was gang-raped early this morning in Gurgaon near Delhi. Three men have been arrested for the crime.
The 19-year-old was allegedly headed home from a friend's birthday party when a man she knew offered her a lift on his motorcycle.
He then took her to a flat where two of his friends joined him, the police said. They allegedly offered the teen a drink laced with sedatives and then took turns to rape her after she fell unconscious.