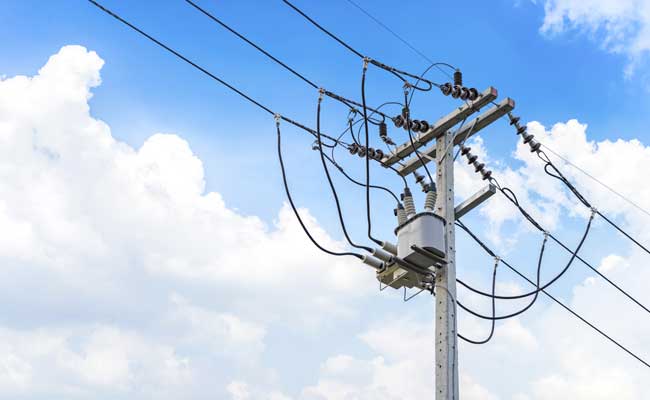 Ghaziabad:
In Kanawani Pustapur, a village barely a few kilometers from the national capital, if you want to charge your mobile phone or need a bucket of water make sure you have at least 10 to 20 rupees in your pocket.
The village adjacent to Ghaziabad's posh Indirapuram neighbourhood has been grappling with a power cut which entered its 18th day Tuesday.
And apart from bringing life to screeching halt for the residents, the power crisis has also spawned a cottage industry.
Locals say they have to go around half a mile out of the village to fetch water, which costs Rs 20 per bucket while for charging mobile phones the prevailing rate is Rs 10 per hour.
The village lies in a flood-prone area of the Hindon river and is a part of the Noida Assembly and Parliamentary constituency but falls in Ghaziabad as per land and revenue records, according to its residents.
"Life is impossible without electricity these days. Yet, we are living here in the national capital region without power for the last 18 days since all the four transformers burnt due to overload," Sunil Kumar Chauhan said.
The forty eight-year old Sunil Kumar Chauhan said the 2,400 families of the village are dependent on submersible pumps for water but with no electricity the trouble has amplified.
Suneeta, 45, who has been living here for over six years now, said even the neighbours can't help them. "I have a 15-year-old daughter. It's her tenth (standard) this year but she has skipped several classes in the last fortnight because of the situation.
"I had to ask the neighbours for water. Initial they helped but then they themselves were faced with shortage," she said.
Another woman, in her 40s, said her two sons, one of them in tenth, had to skip school and couldn't take up an examination.
Some of the men have begun taking bath at their work sites. But most of the women who are homemakers, have no such choice. Many of the villagers admit going without a bathe for up to four days at a stretch. Others are rationing water.
"I work in the security team of a private firm in Indirapuram. I cannot go without bathing. But for the past couple of weeks, I use only 5-6 mugs of water. That is it," retired Army subedar, Ramesh Singh, 52, said.
Ramesh Singh, who bought land in the village six years ago, says water shortage is just one of the problems.
"I use a hand fan or towel to fan my 6-month-old granddaughter. It's unbearable otherwise, how would she sleep," he asked.
Fifteen-year-old Amit is disappointed that he can no longer use the internet on the family's only smartphone because the battery is not charged.
"But sometimes I go to a friend's house in another village where I get the battery charged," the class 10 student quipped.
A bunch of teenagers said there were shops across the road in the main Kanawani village where people go to get their phones charged.
"They have different rates - Rs 5 an hour for simple, keypad phones while Rs 10 an hour for touch-pad, smartphones," one of them said.
Villagers say they have written to Gautam Budhh Nagar lawmakers and knocked the doors of Ghaziabad administration to get a transformer of greater capacity installed but there has been no help so far.
The village falls in a flood-prone area which is the reason the administration is not providing any help, the locals alleged.
"But we have got the registry done for our houses according to the area circle rate of Rs 25,500 per sq metre. They have tagged it as 'doob' (flood prone area) then how are high rise buildings coming up around here," Sunil Kumar Chauhan asked, directing toward the several under-construction multi-storey apartments around the village.