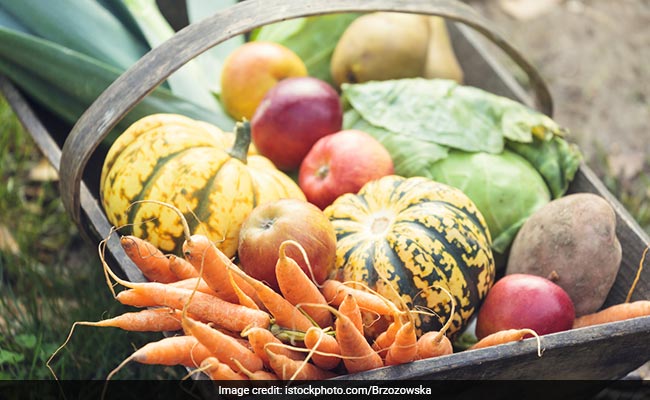 Climate change has affected crops in a big way and it continues to do so. Earlier this year, the culinary world was shocked to learn that the impact of global warming may end up making chocolate extinct. Now a study has cast the shadow of death on vegetable crops by warning that the world's supply of vegetables may fall by a third by the year 2050, if urgent action is not taken to remedy the rising temperatures. The study mentioned crops like soy and lentils, stating that the global produce of these crops may drastically fall, due to increases temperatures and a shortage of water for agriculture. The direct effect of this fall in the vegetable produce will be on our diets, which will start falling short of healthy nutrients, vitamins and minerals.
The report, which was published in the Proceedings of the National Academy of Sciences, warned that continuously rising temperatures may combine with the water shortage to cut vegetable yields. The report said that if in 2100, the current trajectory of global warming continued, the global vegetable produce will be reduced by 31.5%. Lead author Pauline Scheelbeek of the London School of Hygiene and Tropical Medicine said that global warming will eventually have an adverse impact on global food security and population health. The findings of this study were based on a systematic review of 174 studies which studied the impact of global warming on the yield, as well as nutritional value of fresh produce.
The study report warned that a 'business as usual' approach to dealing with environmental distress may lead us all down a path of doom, especially when it comes to crop yields. The study also suggested remedial measures to counteract the havoc wreaked by global warming, including strategies to support agricultural sector to build resilience against climate change. It said that this should be a priority for governments, in order to slow down or regulate the impact of climate change and global warming on our crop produce. It also warned that if the current 4 degree Celsius rise in temperature continues, all four maize-exporting countries are likely to have a bad crop year.