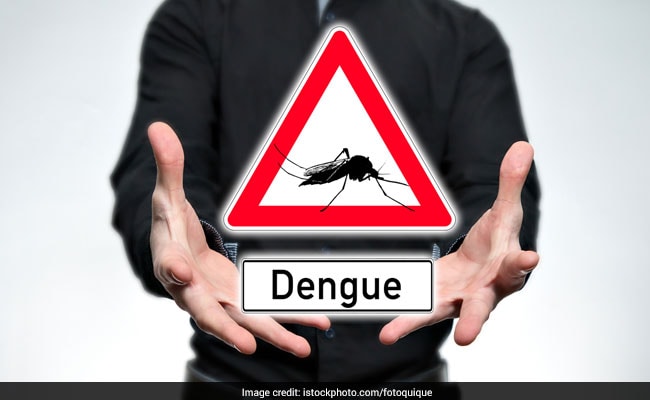 It is the National Dengue Day today. National Dengue day is aimed towards spreading awareness about Dengue fever, make people understand the condition and how to take preventive steps. The campaign was initiated by the Ministry of Health and Family Welfare (MoHFW), Government of India on 16th of May, 2016. Each year, dengue fever causes significant casualties. In the year 2017, India saw 11,832 more cases of dengue compared with 2016, and the number of deaths from the vector-borne disease was also higher than the last year. According to the Directorate of National Vector Borne Disease Control Programme (NVBDCP), the numbers till July 30, 2017 were worse than the previous year.
The viral fever is spread due to mosquito bites. It is transmitted by a mosquito called Aedes Aegypti. Along with the fever, people also experience excruciating pain in their bones and joints. If left undiagnosed and untreated, dengue fever can also prove to be fatal. The best way to prevent spreading of dengue is to avoid mosquito bite and mosquito breeding in-and-around the houses. Installing mosquito repellents, not allowing water to stagnate, using pesticide spraying or fogging in the vicinity and wearing full sleeved clothes to prevent exposure to mosquito bites are some of the preventive measures you can take.
If you have dengue fever, it is not time to panic either. Consult a doctor immediately. Take essential precautions. Your diet may also in many ways prove detrimental. Fill in your diet with nutritious and mineral rich foods. According to experts, papaya leaf juice could prove to be an effective remedy to treat dengue fever.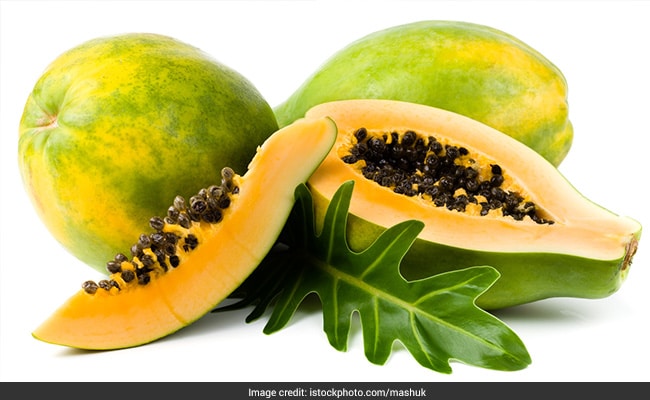 If you have dengue fever, it is not time to panic either
Why does papaya leaf juice help fight dengue fever?
As mentioned already, dengue is caused by infected Aedes mosquitoes who transfer dengue into the blood. One of the major consequences of it is upon your blood platelet count, which hits a drastic low. Platelets are blood cells that help your body form clots to stop bleeding.
Bangalore-based nutritionist, Dr. Sheela Krishnaswamy says, "Some studies have proved that papaya leaf juice contributes significantly in the production of platelets and increase the platelet count."
In addition to this, papaya leaves have also shown to have rich antimalarial properties, too, which makes it one of the best home remedy to fight malaria or dengue fever. It is said that a compound found in papaya leaf is acetogenin, which can help prevent dangerous disease like malaria and dengue.
Neem, fresh coriander leaves and tulsi can also be taken in the form of tonic to reduce dengue fever. But, according to a majority of experts, papaya leaf juice has managed to fit the bill rather consistently.
Just like papaya, papaya leaf is also helpful in increasing immunity. The leaves contain phenolic compounds, papain and alkaloids, which have strong antioxidant properties.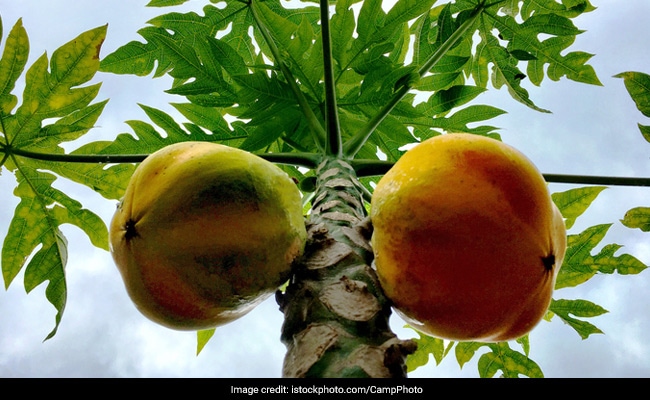 How To Get Papaya Leaf Juice
1. You can simply crush the leaves really well and strain the juice from the extract. Drink this juice at least twice a day for effective results.
2. Dry the papaya leaves after thoroughly washing them. Cut them up in small pieces. Now, take a saucepan, and place the cut leaves in a litre of water. Bring it to boil and then simmer. When the water is reduced to half. Strain the liquid. Do not cover the saucepan. Drink this extract at least twice a day for effective results.
It needs to be understood, that the above information should in no way be treated as a substitute to prescribed medicines. Papaya leaf juice could help fruitful, but it is advised to consult it once with your doctor.
Make sure you drink enough water and ensure there is no fluid loss. Drink other fluids like goat milk and coconut water as well. This would help you keep fortified with minerals and ease symptoms like headaches and muscle cramps.