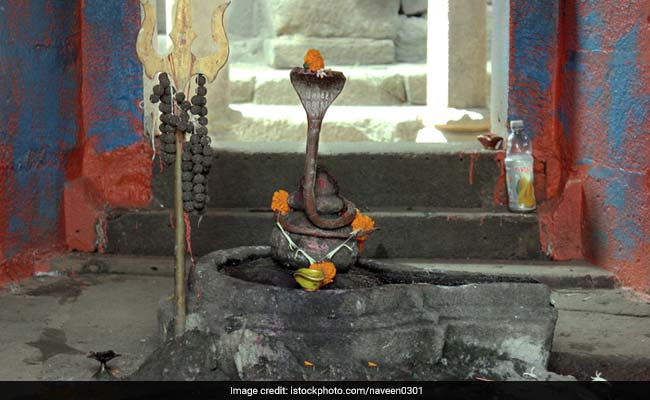 Hindu month of Shrawana, or Saawan, is very significant for Hindus across India. Several festivals like Teej and Rakhi are celebrated during this month. The month is also inundated with prayers dedicated to Lord Shiva and all that he is associated with. Devotees also observe ritualistic fasts on some particular days of the month. One of the most widely celebrated festivals during the month of saawan is Nag Panchami. In Hindi and Sanskrit, 'Nag' means snake. The festival is dedicated to the worship of snakes. Nag Panchami falls on the fortnight of the lunar day in the month of Shrawan, according to the Hindu calendar. This year, Nag Panchami would be celebrated on 15th August 2018. The festival is celebrated by worshiping snakes and offering milk, rice and flowers to them in return for blessings. The Hindu festival is celebrated in several parts of India.


Significance Of Nag Panchami 2018


Hindu mythology is filled with anecdotes involving snakes. They are said to be the resident of Nag Loka. On Nag Panchami, they are worshiped for the protection of the family from evil energies. Nag Panchami is one of the oldest festivals of the country, and has several myths, folklores and legends associated with it. According to one legend, a deadly snake Kalia had been poisoning the river Yamuna, making it difficult for the brijwasis (residents of Brij, Uttar Pradesh) to drink water. Lord Krishna (an avatar of Lord Vishnu) and Kalia had an epic battle and Kalia was defeated by Lord Krishna. Kalia is forced to take back all the poison from the river, and in return, Lord Krishna blessed him saying whosoever will offer milk and prayers to the snakes on this day (Nag Panchami), would be relieved of all his troubles and sins.

A wider known legend is tied to the great 'samudra-manthan' episode. According to scriptures, during samudra-manthan, the milk-ocean was churned, where all kinds of magical herbs and potions produced that were to be divided between devas and asuras. However, churning the ocean also threw a pot of deadly poison, which had the power to wipe out entire creation. Lord Shiva drank all the poison that came out from the churning. A few drops fell on the ground as well, which were drunk by Shiva's closest aides - snakes. To soothe the effect of poison, the devtas performed Ganga Abhishek on Lord Shiva and the snakes. Experts say that the act of offering milk to the snakes is perhaps somewhere tied to this episode.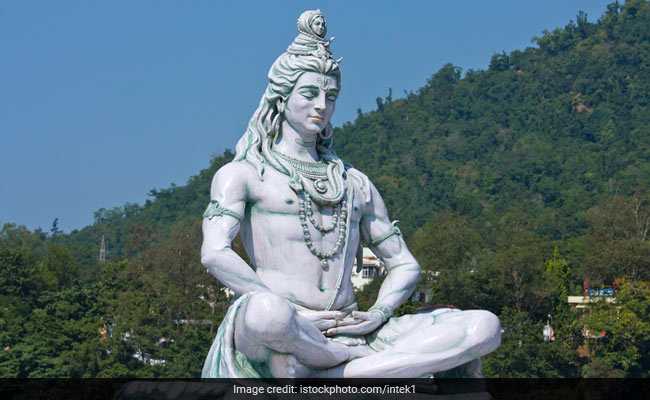 Then, there is this legend that goes back to the times of Mahabharata and the epic story of Astika. He was the Brahmin son of Jaratkarus, who stopped the sarpa satra yagna (fire sacrifice) of Janamejaya, ruler of the Kuru Empire, which lasted for 12 years. This yagna was performed by Janamejaya to end the race of all snakes to avenge for the death of his father Parikshita, who died due to snake bite of Takshaka, the king of snakes. The day that Astika stopped the yagna was on the shukla paksha panchami day in the month of Shravan. Takshaka, the king of snakes, and his remaining race at that time were saved from decimation by the sarpa satra yagna due to this intervention. Since that day, the festival is observed as Naga Panchami.
Nag Panchami 2018: Pooja Mahurat And Timings Of Pooja

Nag Panchami Puja Muhurat = 05:54am to 08:30am
Panchami Tithi Begins = 03:27am on 15th August 2018
Panchami Tithi Ends = 01:51am on 16th August 2018

Nag Panchami 2018: Three Kheer Recipes To Make On this Occasion


Some devotees also observe fasts and feed Brahmins on this day. Kheer is a festive staple that is often made in several homes during Nag Panchami. Some devotees also carry kheer as a part of their offerings to their deity. On this day, people wake up early and decorate their house with beautiful rangolis in sandalwood or turmeric paste.

Here are three kheer recipes you must try your hands at:


1. Sabudana Kheer

Sabudana is perhaps the country's favourite vrat ingredient. What makes it even more popular is its sheer versatility. Sabudana kheer here is made from soaked sabudana and chunky nuts. A must-try!

Made with dry fruits and bananas and combined with milk, this kheer recipe is also ideal for those fasting since all the ingredients used can be eaten during the fast.

3. Vratwali Kheer

One of the most favourite Indian desserts, this vratwali kheer is a rich and delicious blend of samwat chawal, sugar, milk, raisins, almonds and cardamoms.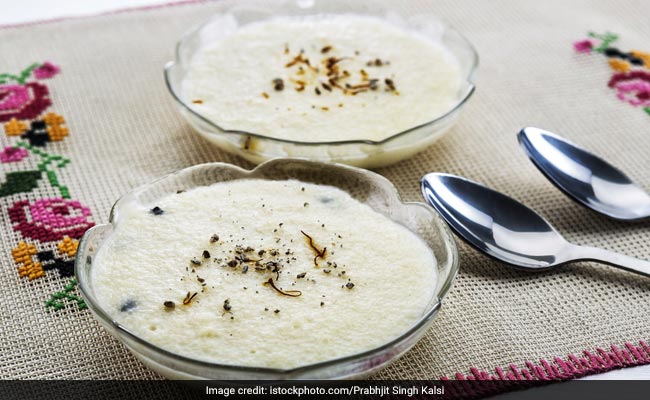 Nag Panchami 2018: Milk is an important component of Nag panchami celebrations

Try these recipes at home and let us know how you liked it in the comments section below. Happy Nag Panchami 2018!