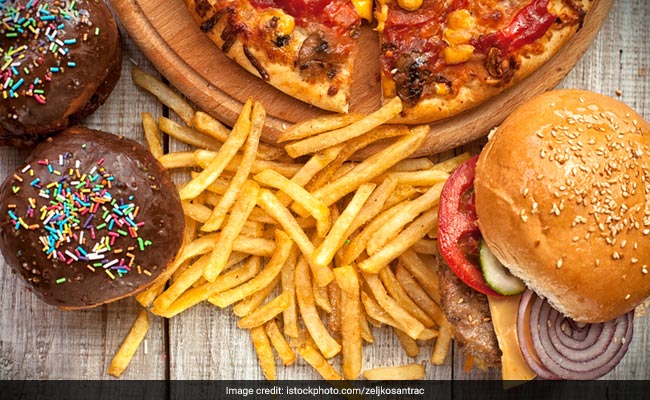 According to a study presented at the European Congress on obesity (ECO) in Vienna, even advertisements for fast foods are making children fat. A recent study has found that familiarity with junk-food ads is linked with obesity in young people. Young people who watch one extra junk-food advert a week consume an additional 350 calories in foods high in salt, sugar and fat every week, as per the researchers. Researchers claim that junk food marketing is associated with obesity in young people of all ages, and obesity is linked to at least 13 types of cancer.
Although the causes of obesity are complex, previous research has found strong links between increases in advertising for fast foods and rates of childhood overweight and obesity. Regularly consuming high calorie food and drinks increase the risk of becoming overweight or obese. An obese child, according to the researchers, is more likely to remain obese into adulthood, putting them at a risk of cancer.
For the study, the researchers went on to survey a national sample of 3,348 young people aged 11 to 19 years to further examine the link between marketing and high-calorie foods. On an average, young people watched 21 hours of television a week with adverts, with just over half of this time viewed on streaming platforms. However, obese participants watched significantly more television, that is around 26 hours.
Moreover, young people reported eating almost 30 HFSS food items every week, but only 16 portions of fruits and vegetables. Overall, the results showed that the more junk food ads young people watched, the HFSS foods they were eating. All participants were able to recall a favourite HFSS television advert and were particularly influenced by adverts that were fun, targeted, age-appropriate or catchy.
The researchers concluded, the food industry wouldn't pump hundreds of millions into advertising their products by creating catchy adverts if it didn't get people to eat more. With today's teens spending more time in front of screens that any other activity apart from sleeping, curbing exposure to junk food ads on streaming platforms as well as tele vision will be key to helping teens make healthy diet choices and reducing obesity rates.