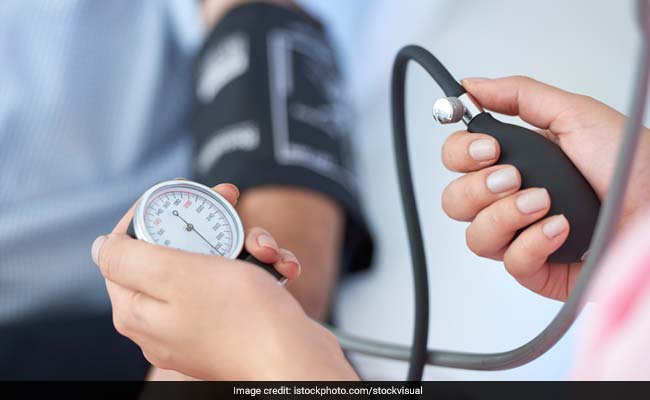 Hypertension or high blood pressure has seen a rise in the recent times and has become quite a threat in the country. Factors like sedentary lifestyle, stress, poor eating habits, obesity, et al can trigger hypertension. It is a condition in which the force of the blood against the artery walls is too high. According to the book, 'The Complete Book of Ayurvedic Home Remedies, "Physical and emotional stress, including anger and anxiety, constrict the blood vessels and can increase blood pressure. This condition can be managed through a healthy diet, exercises and a fit lifestyle." Ayurveda suggests some herbs that may work wonders on high blood pressure and help it manage better. Ayurveda is an ancient science that brings wonder herbs into use. We tell you a 3-ingredient herbal mixture that Ayurveda swears by to manage blood pressure levels.
(Also Read: Here's How You Can Tackle High Blood Pressure With The Help Of Ayurveda)
Ayurveda for hypertension or high blood pressure
As per the book, Ayurveda suggests the following mixture of the three herbs for hypertension:
Punarnava
Passion flower
Hawthorn berry
Here's what each herb does to manage high blood pressure:
1. Punarnava
Boerhavia diffusa or punarnava is a species of flowering plant that has a host of medicinal benefits. As per Ayurveda, punarnava is a plant that acts on six Ayurvedic dhatus (tissues) including blood, muscles, nerves, reproductive organs, plasma and fat. It possesses significant antihypertensive properties that help keep high blood pressure in check. Moreover, it is a diuretic, which helps increase renal blood flow that further contributes to its antihypertensive actions.
2. Passion flower
Passion flower or passiflora incarnate is said to reduce high blood pressure. According to a study published in the Journal Nutrition Biochemistry, participants were given 50 milligrams per kilogram of body weight using passion flower skin extract. The study found that blood pressure levels were significantly reduced, likely due to the GABA (gamma- aminobutyric acid) promoting properties of the flower. Passion flower has an antioxidant enzyme that helps lower blood pressure.
3. Hawthorn Berry
According to the University of Maryland Medical Centre, hawthorn berries may help lower blood pressure through dilation. It is known that flavonoids and oligomeric procyanidins, nutrients in the flavonoid family, help dilate the blood vessels. The berries increase your blood circulation and lessen the pressure on your arteries, decreasing the stress placed on your heart, further reducing the risk of stroke and heart attack.
(Also Read: Follow The DASH Diet To Manage High Blood Pressure Or Hypertension)
Here's how you can make the mixture at home:
Ingredients and quantity:
1 part punarnava
1 part passion flower
2 parts hawthorn berries
Method:
Steep half teaspoon of this mixture in a cup of hot water for about five to 10 minutes, and drink the tea after lunch and dinner for effective results.
Disclaimer: This content including advice provides generic information only. It is in no way a substitute for qualified medical opinion. Always consult a specialist or your own doctor for more information. NDTV does not claim responsibility for this information.