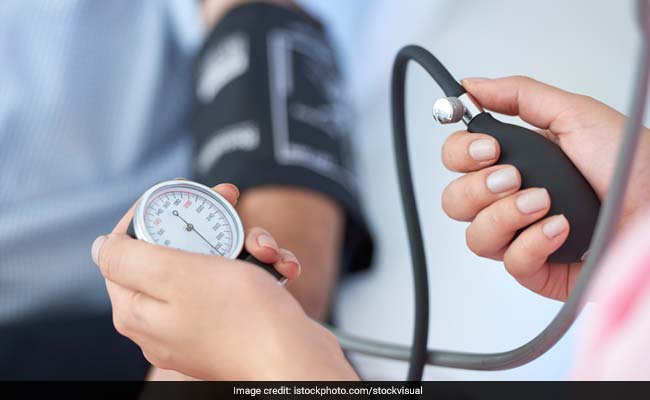 Hypertension is one of the most common lifestyle health conditions today. The frequency of high blood pressure has reached alarming levels among Indians, as per the Union Health Ministry. According to the National Family Health Survey (NFHS), one in every 11 Indians suffers from high blood pressure. It is a condition in which blood vessels have persistently high pressure. Hypertension, if left untreated, may trigger conditions like stroke and heart attack, and in worst cases, it may prove to be fatal. It is important to maintain blood pressure by leading a healthy lifestyle, exercising regularly and consuming a balanced diet. Most health experts suggest to not consume too much of sodium, which can cause the blood pressure to surge. High BP patients are also advised to steer clear of fried foods that are loaded with trans-fat. Ayurveda suggests some important diet tips that you should keep in mind, in order to keep high blood pressure in check.
(Also Read: 6 Healthy Drinks For Managing High Blood Pressure)
The book 'The Complete Book of Ayurvedic Home Remedies' by Dr. Vasant Lad suggests some diet tips and remedies to keep hypertension in control.
Have a bowlful of moong dal mixed with cilantro, cumin seeds, and a pinch of turmeric. This healthy dal is a good source of potassium, which is responsible for keeping blood pressure in check.

Eat a bowlful of cucumber raita with your meal. Cucumber is said to be a diuretic, which helps control BP. Moreover, it is an excellent source of potassium and magnesium and is super-hydrating. Raita is a yogurt-based food that is said to be great for managing hypertension.
Eat some watermelon with a dash of cardamom (elaichi) and coriander (dhaniya) added. This mix will act as a diuretic that may help regulate blood pressure.
Add one teaspoon of coriander and one pinch of cardamom to a cupful of freshly squeezed peach juice. Drink this at least two to three times a day to manage high BP.
Mix fresh orange juice and coconut water in a ratio of 2:1. Drink half to one cup at least two to three times daily. The electrolytes in the drink are known to lower blood pressure effectively. So, replace all your sodas and fizzy drinks with this amazing drink.
Add a teaspoon of honey and about five to 10 drops of apple cider vinegar to a cup of hot water, and drink it first thing in the morning. This drink is said to reduce cholesterol, maintain vasodilation, and regulate blood pressure.
Drink a cup of mango juice, followed about an hour later by half cup of warm milk mixed with a pinch of cardamom, nutmeg and a teaspoon of ghee. In case, you are suffering from high cholesterol, you can avoid the ghee part.
(Also Read: Follow The DASH Diet To Manage High Blood Pressure or Hypertension)
We recommend you to try these home remedies and tips under strict supervision of your doctor or a certified Ayurveda expert.
Disclaimer: This content including advice provides generic information only. It is in no way a substitute for qualified medical opinion. Always consult a specialist or your own doctor for more information. NDTV does not claim responsibility for this information.