Highlights
We're celebrating Guru Gobind Singhji's birthday today
It is believed that Shri Guru Gobind Singh was born on 22nd December
A lot happens during this big day; which majorly includes Prabhat Pheri
We're celebrating Guru Gobind Singhji's birthday (Gurupurab) today, who was the tenth guru of the Sikh community. It is believed that Shri Guru Gobind Singh was born on 22nd December, 1666. He was the only son of the ninth guru, Guru Teg Bahadur and Mata Gujri. Guru Gobind Singh was born in Patna in Bihar and was known as the tenth guru of the Sikh community.
Guru Gobind Singh Jayanti is a Sikh festival where people celebrate the birthday of Guru Gobind Singh Ji. It is a religious celebration where prayers for prosperity are offered. A lot happens during this big day; which majorly includes Prabhat Pheri, after which huge processions are taken out that go through various parts of the city. A vibrant display of the Sikh culture and the Sikh martial art is demonstrated in these processions. Devotional songs are sung. Temporary stalls and outlets are installed that distribute food, sweets and sharbat, which is made with rose essence and milk. Besides this, prayer gatherings are held at Gurudwaras.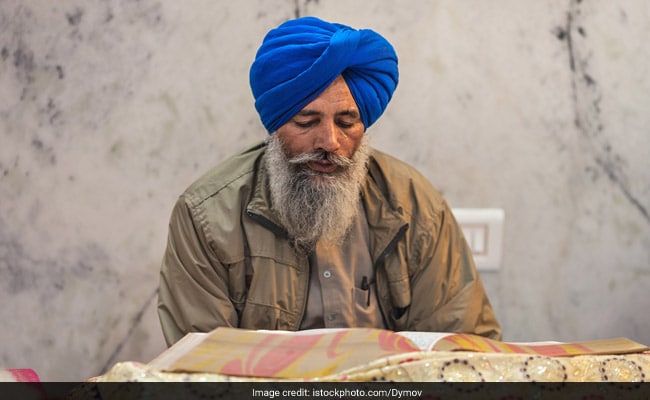 We're celebrating Guru Gobind Singhji's birthday today


On this day, the Golden Temple in Amritsar serves hot meals known as langar to everyone who visits it. The langar is delicious and is prepared by uncountable number of devotees and volunteers with much love and dedication.
Here are some interesting facts about the Golden Temple and the langar.
The largest langar of all gurudwaras is organized at the Golden Temple, where about 50,000 to 1,00,000 people are fed for free by the volunteers who prepare food from scratch every day. The langar is served to any person coming to the Golden Temple, irrespective of their religion, caste or creed.
No matter what your status, religion or caste is, all have to sit on the floor and eat the langar. This act symbolizes the central Sikh doctrine of equality.
The meal consists of only vegetarian food that is simple and nutritious. A plateful of simple dal, roti, sabji and rice is served. Sometimes, they may also serve kheer. There are two halls that can accommodate 5,000 diners combined at a time. Before entering the premises, one has to remove their shoes and cover their head in order to pay respect to the food they are going to eat.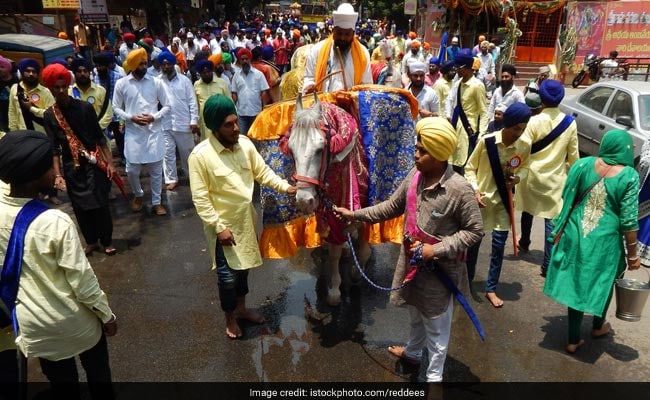 A vibrant display of the Sikh culture and the Sikh martial art is demonstrated​
On normal days, volunteers make thousands of rotis. However, for special occasions like Guru Gobind Singh's birthday (Gurupurab), they use an automatic roti machine that can produce at least 25,000 rotis per hour.
Cleanliness is one important factor that sets the temple apart. The langar becomes more special because it is super hygienic and prepared with a lot of care. There is a set of volunteers who ensure that the plates are cleaned at least five times before they are used again.
There are two separate kitchens in which the food is prepared. One kitchen is dedicated to cutting and chopping while the other one is dedicated to cooking the meals.
The food is served by the volunteers.
As we remember Guru Gobind Singh on his birthday, we also would like to remember the warrior that he was and his teachings that his disciples follow till date.
Get Breaking news, live coverage, and Latest News from India and around the world on NDTV.com. Catch all the Live TV action on NDTV 24x7 and NDTV India. Like us on Facebook or follow us on Twitter and Instagram for latest news and live news updates.