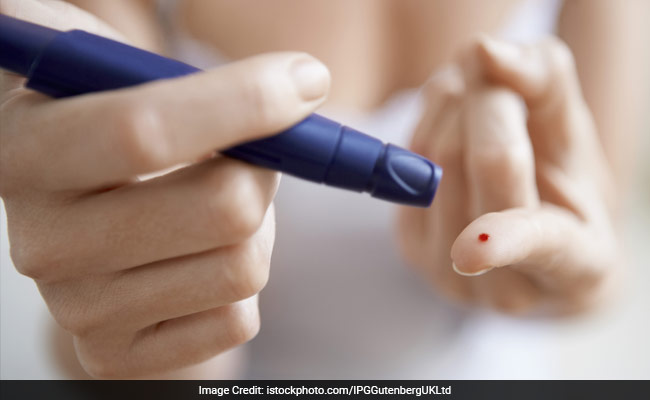 Diabetes has emerged to be one of the most prevalent concerns in the world of health and nutrition. If the findings of a latest study are to be believed, middle-aged with diabetics are at greater risk of developing arthritis and osteoporosis, in addition to increased risk to the heart.
Researchers warned that diabetics are 33 per cent more likely to suffer from osteoarthritis -- a type of arthritis that occurs when flexible tissues at the ends of bones wear down. And that is not all. They are also 70 per cent more likely to suffer from rheumatoid arthritis -- a chronic inflammatory disorder -- and 29 per cent more from osteoporosis -- a bone loss condition that is prevalent in middle-age, when compared to their diabetes-free counterparts.

The findings also suggested that diabetics are 27 per cent more likely to suffer from back pain and 29 per cent more likely to have shoulder/ neck pain.
"Health care professionals should make patients with diabetes aware that regular exercise is a recognised treatment for diabetes and arthritis, and can have positive effects on both blood sugar control as well as musculoskeletal pain," said Stig Molsted from the varsity.
The relationship between osteoarthritis, rheumatoid arthritis and osteoporosis with diabetes on over 109,200 people -- aged 40 years or older, was also analysed as part of the study to examine the association better.
People with diabetes, which was diagnosed in 9,238 (8.5 per cent) participants, tended to be older and were more often males, had higher BMI and were most likely to have osteoarthritis.
Physically active people with diabetes have lesser risks of back pain and shoulder/neck pain, revealed further analyses.
"It's likely that the chronic pain experienced by people with arthritis may be a barrier to exercising, which is also a risk factor for Type-2 diabetes," Molsted added.
The scientists said that the strong association between rheumatoid arthritis and diabetes should be studied in depth. They also speculated that there could be the result of chronic inflammation or steroid treatment that could lead to Type 2 diabetes.
It is tough to reverse diabetes, but there are many ways through which you can manage your diabetes better and prevent the blood sugar level spikes. Your diet forms a crucial component of diabetes management.

Here are 5 Foods You Must Include In Your Diabetes Diet

1. Oats: Oats are packed with fibres. Fibres do not metabolise quickly and enable slow release of sugar. You can have oats in breakfast and also sneak them in your lunch and dinner
2. Lentils: Lentils are colourful legumes that are rich in both fibre and proteins. Around 40 percent of the total carbohydrate in lentils is fibre, which helps to a lower blood sugar response.
3. Flaxseeds: Flaxseeds are power-packed with large amounts of an insoluble fibre known as lignan. It regulates blood sugar levels in the body and improves gut health and insulin sensitivity.
4. Whole Grains: Whole-wheat breads, pastas, brown rice, oats and barley are food sources rich in fibre, which digest slowly to keep our blood sugar from erratic blood sugar spiked due to their rich fibre content.
5. Fenugreek seeds: Also known as methi seeds, and fenugreek leaves are both excellent in managing diabetes. Rich in fibre, they help in slowing the digestion process, which regulates the absorption of carbohydrates and sugars in the body.
(With inputs IANS)