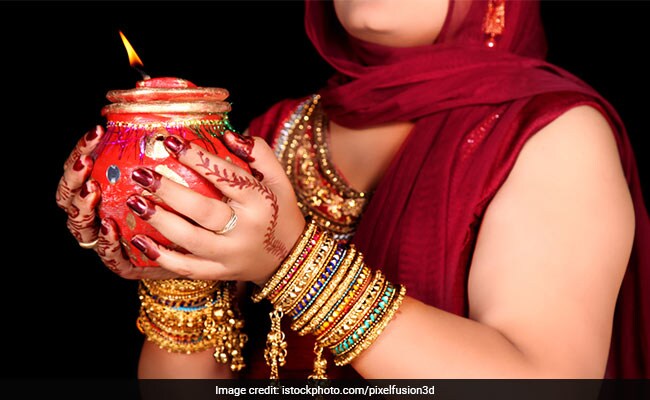 The spring is here and so is the season of festivals. The Sindhi community across the country and abroad is celebrating Cheti Chand, or the Sindhi New year today, 19th March, 2018. The auspicious day is also known Jhulelal Jayanti, and marks the arrival of spring. Several Indian communities, celebrate their new year around spring, which is also known as the king of seasons. Celebrated as per the Hindu lunar calendar, Cheti Chand is the day when the new moon becomes visible after a no moon day. It is said that Jhulelal or Istadeva Uderolal- the saint of Sindhis, were born on this day, and therefore the festival is also celebrated to mark his birth anniversary.
According to legends, the large and fertile kingdom of Sindh was ruled by a harsh king Mirkhshah in the 10th century. He threatened the locals to convert him to his religion. Feared for life and shattered by the constant threats, the community gathered and prayed to their Gods on the banks of river Sindh. It is said that after relentless prayers of 40 days they heard a prophecy from the skies. The prophecy said that a divine baby would be born to couple Devaki and Ratanchand Lohano, who would relieve them of their miseries. This baby went on to become Jhulelal - the lord of the swing. It is said that people saw the miraculous vision of entire river Sindhu flowing inside the babies mouth. Mirkshah also tried all that he could to kill Jhulelal, but failed each time. As Jhulelal grew older, he met Mirkshah and transformed him with his divine wisdom. The Sindh became a happy kingdom again.
Cheti Chand is celebrated with much fervour and enthusiasm across Sindhi communities. Delicious Sindhi food is cooked across all Sindhi households. The Sindhis worship water as it is the elixir of life. Sindhis make a symbolic representation of their God Jhulelal in their household, which is known as Bahrana Sahib. A jyot (oil lamp), phota (cardamom), fruits and Akha (mix of rice and sugar) are the main constituents of Baharana Sahib. For forty days they worship it and offer prasad and sing aarti to Bahrana Sahib. During the 40 days of Chalio, the community avoids non-vegetarian food, onion and garlic On the 41st day, Baharana Sahib is taken to the river and offered to the river God.
Another very significant feature of Cheti Chand are the ritualistic fairs or Melas. Sindhi communities come out in a festive gathering where they sing and dance to their folk tunes in front of idols of Jhule lal. Indulge in sumptuous food like Dal Pakwan, Sindhi Kadhi, Alu Tuk, Saibhaji, and make merry. They also chant famous Sindhi slogans - 'Jhulela kar beda par'- meaning 'make us reach the shore safely'.
Here's wishing you all a happy Cheti Chand 2018!