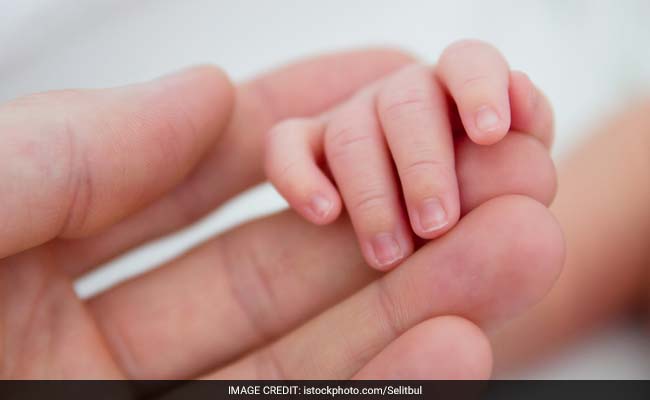 Highlights
Breastfeeding is know to strengthen baby's immune system
It also protects the newborn against common ailements
Breastfeeding should go on at least for the first 6 months
Health experts have long stressed on the benefits of breastfeeding. Not only is it best way to ensure nutrient supply to the newborn but also facilitates optimum development of the baby. The World Health Organisation states that, "colostrum, the yellowish, sticky breast milk produced at the end of pregnancy, is recommended as the perfect food for the newborn, and feeding should be initiated within the first hour after birth," as mentioned on the official website. Breastfeeding is usually recommended till the infant gets 6 months old and is also introduced to other solid food items. However, it is absolutely safe to continue breastfeeding your child for two years.
According to official WHO figures, if every child is breastfed till the age of two with exclusive breastfeeding for the first six months, it could lead to saving close to 8,000,000 kids from dying annually. Breastfeeding is also deemed beneficial for the mother as well, it aids in reducing the extra weight gained during the pregnancy. A hormone called oxytocin is released during breastfeeding which may also help the uterus return to its post-pregnancy state. Breastfeeding is also known to reduce the risk of developing ovarian and breast cancer.
Breastfeeding facts
1. Breastfeeding strengthens baby's immune system and protects against common illnesses like pneumonia, diarrhea, et cetera.
2. Breastfeeding reduces the risk of type-2 diabetes and post-partum depression in women.
3. "Adolescents and adults who were breastfed as babies are less likely to be overweight or obese," WHO
4. Kids who breastfeed are found to perform better later in life and are less likely to develop ailments like diabetes.
5. After the first six months the child can slowly be introduced to solid foods like mashed fruits and veggies. This doesn't translate to lesser dependence on breast milk; solid foods should complement breastfeeding, not phase it out.


Post pregnancy diet
Motherhood can be an overwhelming experience, and as you sail through the journey of myriad physical transformations and mental exhaustion, what is highly recommended is that you tweak your diet to suit and complement your nutritional requirements. Suhasini Mudraganam, Head Nutritionist, Truweight suggests some common ingredients that new mothers can load up on to ensure speedier recovery and rapid post-pregnancy weight loss, take a look at the quick list:
- It is always better to go for low-fat milk and milk products. Yogurt, buttermilk and fermented foods are excellent.
- Make sure you get enough vitamin D in your diet for better calcium absorption and stronger bones.
- Refined items and processed foods should be avoided. Go easy on fried and spicy foods.
- Load up colourful foods like berries, citrus foods, green leafy veggies. The more colourful your plate looks, the better it is for your health.
- Whole grains are essential as they are laced with fibre, good carbs and are dense with energy. These should also be a part of your regular diet.
- Lastly, nutrients like iron, B vitamins, protein and omega 3 should be included in your diet. Nuts, seeds, legumes, lentils, beans, lean meats, poultry should therefore be consumed regularly in moderation.
Get in touch with your medical practitioner for more details and to understand what would suit your individual needs the best.