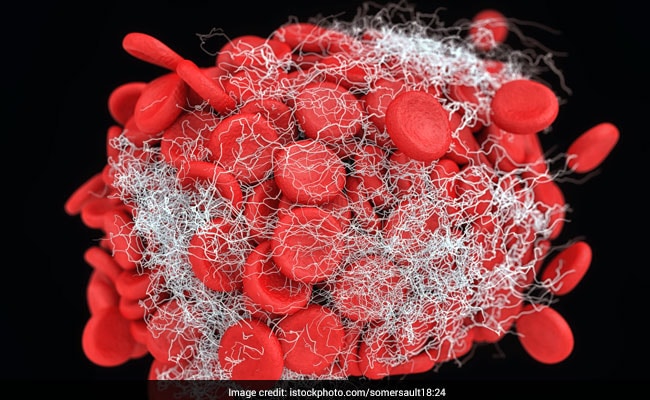 Spending too much time in front of the television could increase the chances of developing fatal blood clots, according to a study published in the Journal of Thrombosis and Thrombolysis. Prolonged sitting can in some cases lead to blood clots because the normal circulation of blood through the legs and feet is impaired. "Results suggest that even individuals who regularly engage in physical activity should not ignore the potential harms of prolonged sedentary behaviours such as TV viewing," said Yasuhiko Kubota from the University of Minnesota. "Avoiding frequent TV viewing, increasing physical activity and controlling body weight might be beneficial to prevent VTE," Kubota said.
The study focused on the risk of developing common and potentially fatal blood clot in the vein called venous thromboembolism. One type of VTE is known as deep vein thrombosis, where the blood clots form in the deep veins of the legs. Another serious problem is when VTE becomes dislodged and travel through the blood stream to block another vein somewhere else in the body.
For the study, the researchers analysed data of 15,158 people aged between 45 and 64. The participants were asked about their health status, whether they exercised or smoked, and whether they were over-weight or not. The findings showed that the participants who watched television very often had more than 1.7 times the risk of suffering from VTE as compared to those who never or seldom watched television.
Blood clots can be cured with home remedies and natural treatment; however, if the case is severe, one should consult the doctor. Here are foods that you must try to reduce blood clots.
1. Turmeric
Curcumin in turmeric works on the blood platelets to prevent clots. Its medicinal properties can help in curing the pain caused due to the formation of clots.
2. Cayenne
Cayenne peppers are known to be natural blood thinners and have an effective impact on your body due to the presence of salicylates in them.
3. Garlic
Garlic has Sulphur compounds that are known to melt blood clots. Consume one raw garlic clove in the morning for effective results.
4. Arjun ki Chhaal
Arjun ki chhaal is a very effective natural blood thinner. All you need to do is soak the bark in warm water and drink this potion every day.
These home remedies may only work if the blood clots are not very big in size.
With Inputs From PTI