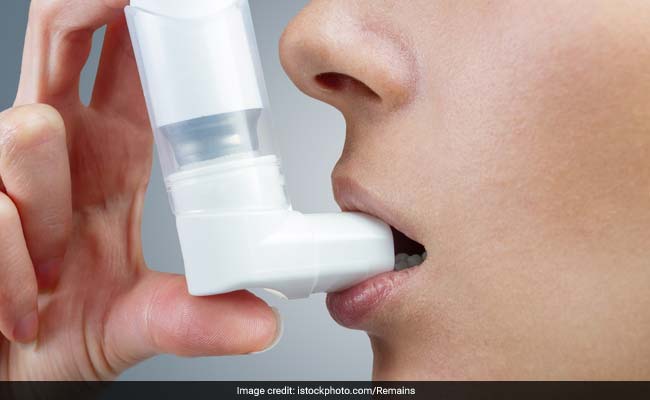 Asthma may give rise to childhood obesity epidemic warns a new study. Asthma is a condition in which a person's airways become inflamed, narrow and swell and produce extra mucus, and cause wheezing and shortness of breath. The study revealed that the condition can also make bodies vulnerable to other disorders later in life. The study appears in the European Respiratory Journal.

Senior author Lida Chatzi said "asthma is a chronic childhood disorder and if it increases the risk of obesity, we can advise parents and physicians on how to treat it and intervene to help young children grow up to enjoy healthy, adult lives,"

For two decades, scientists have tried to focus on how obesity is a risk factor for asthma. In adults, obesity is an important risk factor for new asthma, especially among women, but the relationships appear to differ in children. However, there are not many studies that look at the problem the other way around. This particular study aimed to understand how asthma contributes to obesity in kids, which prompted scientists to undertake this research.
The findings revealed that children diagnosed with asthma had a 66 percent higher risk of becoming obese than those without an asthma diagnosis. For children with persistent wheezing symptoms, their risk of developing obesity was 50 percent greater compared to children without such symptoms. Children with active asthma were nearly twice as likely to develop obesity than those without asthma and wheezing, according to the study.
One limitation of the study was that it was observational in nature. The causal relation between asthma and obesity is not well understood. Experts are assuming that since asthma is regarded as a barrier to children's physical activity, it might lead to accumulation of fat in the body, while higher doses of inhaled corticosteroids had been hypothesized to increase risk of obesity in children with asthma.
According to the study, children with asthma who used medication had the strongest risk of developing obesity.
Here's what Ayurveda says

According to Ayurveda, kapha dosh can aggravate Asthma. Kapha is one of the three energies or doshas (Vata, Pitta, and Kapha) responsible for maintaining balance of overall health. Ayurvedic treatments for asthma focus on wiping out the Kapha lodged in the lungs .Dr. Ashutosh Gautam, Ayurvedic Expert and Clinical Operations and Coordination Manager at Baidyanath, tells us, "Herbal remedies taken on a regular basis in the long run. Herbs like vasa, pushkarmula and yastimadhu have been known to control the symptoms of asthma"

Disclaimer: This content including advice provides generic information only. It is in no way a substitute for qualified medical opinion. Always consult a specialist or your own doctor for more information. NDTV does not claim responsibility for this information.
(With inputs ANI)