Send out the clown.
In early 2015, right after he had been made the chairman of the C
entral Board of Film Certification, producer Pahlaj Nihalani
brought out a list of swearwords that, he said, should not feature even in films for adults. This was enough to make every filmmaker the country curse. Over the next two years, Nihalani became a swearword himself, an anti-creative stooge who would arbitrarily pick fights against James Bond and lipstick, interpreting a ridiculously old set of guidelines and using them to shield himself - like his own personal holy book in the last scene of a B-grade horror film.
Last evening, Pahlaj Nihalani was sacked - more than six months before the end of what is traditionally a three-year term - and while it may be an exaggeration to say there are celebrations in the streets, there certainly is rejoicing across the tweets. The man replacing Nihalani is National Award winning lyricist and ad-man Prasoon Joshi, and there is a feeling of optimism that an actual artiste is taking charge and will now decide how to interpret and apply our draconian rulebook.
There is indeed cause to celebrate, because Nihalani's sadistic and utterly inconsistent sabre-rattling was the stuff of a satirical sketch, not real life. (
Take this moment with him in an elevator, for instance.
) That said, the Central Board of Film Certification - which should certify, not censor - has been random and pro-incumbent and whimsical in the worst of ways for long before that man who produced
a song about erections
appeared on the scene.
What Nihalani gave audiences and filmmakers alike was a real-life villain, a reprehensible one-man-army embodying all that was wrong with what we colloquially refer to as the Censor Board. He became the mouthpiece, and played his role - that of an oblivious dictator - to the hilt, milking every press appearance, abusing his power and rather proudly making a spectacle of himself. As
this excellent report
demonstrates, many of Nihalani's diktats were pronouncements he was not authorised to make - let alone enforce. It was all a lot of obnoxious hot air.
Prasoon Joshi is an eloquent man.
A stirring lyricist - his
Dil Gira Dafatan
from
Delhi 6
remains a personal favourite for me - Joshi is an articulate thinker, albeit one who appears to err on the side of convention. It is problematic, for example, how he has spoken in the past in favour of self-censorship and not hurting sentiments, but it remains to be seen how tightly he feels shackles should bind filmmakers and writers who want to push the envelope. Much is currently being made of the fact that he has written Prime Minister Narendra Modi's 'Swacch Bharat' campaign, but he is an advertising professional and, from my years in those trenches, I can safely attest that all clients are not beloved but they are clients.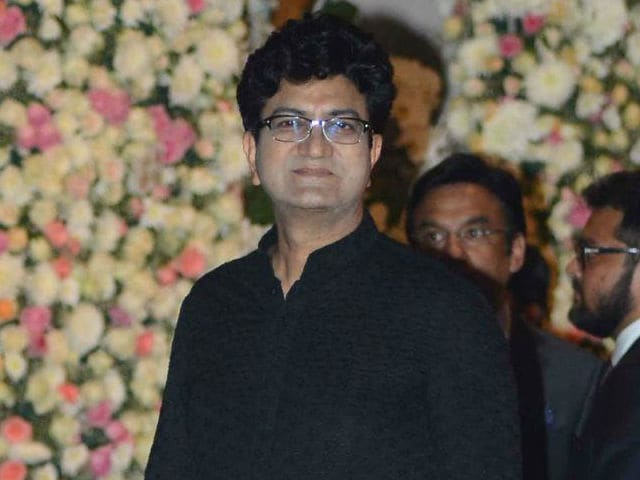 What can Joshi do? "The censorship guidelines are not carved in stone,"
said Shyam Benegal to The Hindu
. "It's in their interpretation that you have to bring in your own sensibility and understanding of the society. Prasoon is an artiste, he knows artistic creation and will respond to works of arts of others with sensitivity." We can only hope. What we know for certain is that Joshi's outbursts will be less suited to going viral out of ridicule.
Which basically translates as: If the Censor Board continues to annoy, we won't have a singular villain to revolt (or #revolt) against.
Meanwhile, we must pray that Mr Benegal - who chaired a committee to deal with Censor Board reform - sees
his recommendations
carried out soon. These have their own prickly issues (as
I'd written about last year
) but their basic recommendation is fundamental and all-important: that no governmental watchdogs get to curb freedom of expression by scissoring an artist's work.
Censorship, in any form, is a horrible thing and has no place in a democracy. Nobody should decide what an adult can and can't watch and - at a time when the Internet is snaking through the country at increasingly faster speeds - nobody really can. Those wielding antiquated rulebooks and creaking bureaucratic machinery are hanging on to their scissors in an attempt to keep power where it was, but the future is whatever we want it to be - and it's streaming in ultra high-definition.
It is time we let Indian cinema grow up. I welcome Mr Nihalani's exit and wish Mr Joshi luck, and hope, for all our sake, that he doesn't have much to do. We, as viewers and creators, must stay vigilant, and can only breathe easy once the CBFC puts away its scissors and its ultimatums. A ratings board must rate, not board.
(Raja Sen is a film critic, columnist and screenwriter. He is currently working on a children's book.)
Disclaimer: The opinions expressed within this article are the personal opinions of the author. The facts and opinions appearing in the article do not reflect the views of NDTV and NDTV does not assume any responsibility or liability for the same.