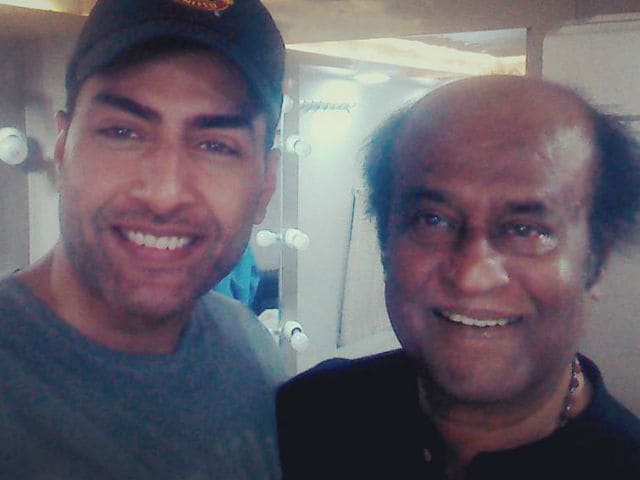 Highlights
Sudhanshu Pandey plays Danny Denzongpa's son in 2.0
Akshay Kumar plays one of the villains in Shankar's film
Sudhanshu worked with Akshay Kumar in Khiladi 420, Singh Is Kinng
Chennai:
Bollywood actor Sudhanshu Pandey, who plays the antagonist in Shankar's magnum opus
2.0
alongside Akshay Kumar, loved every moment of his stint on the film's sets. Sudhanshu gave a sneak peek into his role and why he's completely bowled over by the Shankar-Rajinikanth combo.
Being part of a
Rajinikanth and Shankar film is a dream come true
for any actor and Sudhanshu is no different. "The minute I got a call saying that Shankar wanted me for
2.0
, I said yes. I was in total bliss for those few moments. I flew to Chennai for a look test and met Shankar sir," he said. The meeting, he said, left a deep impact: "He just walked into the room and shook hands introducing himself. During our conversation, I was wonder-struck by his sheer simplicity and humility. It was unfathomable how a person of his stature could be so grounded. We all have seen his work. His films are evolved cinema, both in ideas and execution. I've always felt Shankar is a scientist. He creates something extra ordinary out of the ordinary. He's completely meticulous right down to the last detail. I saw that aspect of him when we did the look test."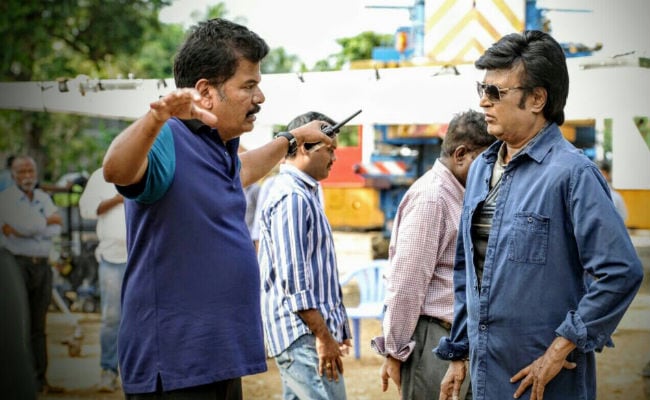 Sudhanshu's cagey about revealing details of his role. But we did learn that he'll play Dr Bohra's son in the sequel. In
Enthiran
(
Robot
in Hindi), Dr Bohra was played by Danny Denzongpa. Sudhanshu seems to be taking over in
2.0
. But he's undergone a makeover for the role. He maintained a certain body weight and build till the entire film was completed and his look, especially costumes, was styled by Pallavi Singh. Apparently, Shankar himself had zeroed-in on his costume after extensive research. "My clothes in
2.0
will enhance my character in the film," says Sudhanshu. But the crowning glory of his look will be the extensively detailed and special hairstyle. Speaking about it, he said: "Shankar roped in Bollywood's ace hairstylist Manzoor Khan to style my hair. Shankar stayed with us for six hours on the first day, working out each little detail before he finally chose one particular hairstyle for me. Every day at shoot, it takes Manzoor two hours just to do my hair. Its very time consuming and tedious but this look has a crucial bearing on the story." Sudhanshu also did a rigorous functional training workout six days a week and following a strict vegetarian diet for the entire duration of the film's production. We know from leaked photos from the Delhi schedule what Akshay Kumar looks like and now Sudhanshu's elaborate hair styling and look will give more fodder for speculation.
A Taste Of Hollywood Action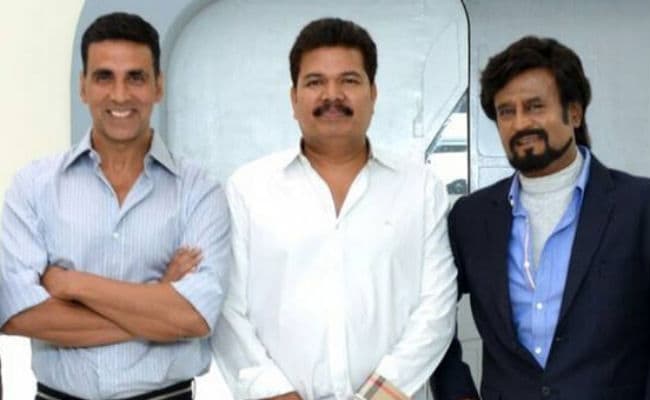 Sudhanshu has worked with Akshay Kumar in
Khiladi 420
and
Singh Is Kinng
and regards him as an elder brother. "He shot in an elaborate costume with Rajinikanth sir in an open auditorium in the 44 degrees Delhi heat in the previous schedule of
2.0
. He's very disciplined about his diet, daily routine and workout which gives him the agility to do action sequences himself. Action scenes are a cakewalk for him even today." Of his own action sequences in
2.0
, Sudhanshu said: "It's not the regular kind of action block for me." But he did have a new experience in Delhi, in a sequence where he was lifted by special cables in the giant auditorium and swung from 40 feet in the air. "Normally, we have two men to pull the cables up to suspend us. But for
2.0
, the
Hollywood action director used a special machine
that pulled me up and swung me with such jerk, exerting pressure, force and a faster momentum. So in a few seconds, I was rushed from the ground to the air. That was something new for me and gave me a huge rush," said Sudhanshu, who has worked with Jackie Chan in
The Myth
in 2005.
Superstar's Spiritual Vibes
Of Rajinikanth, Sudhanshu's said: "I'm a deeply spiritual person. The vibes I got in the presence of Rajinikanth sir, I cannot even begin to describe. I felt like hugging him, touching his feet and kissing his hands. He's a legend who is beyond all number and star games. On our first meeting, I went straight and touched his feet. He told me that Shankar sir had talked a lot about me to him."
The one takeaway from the film for Sudhanshu will be the sheer humility in the face of giant achievements. "Be it
2.0
, my Tamil debut
Billa 2
opposite Ajith, Megamann or Indrajith which I'm shooting currently, the simplicity I've witnessed here is unparalleled. No matter what your achievements and stature, the most important thing is to respect everyone as human beings. This learning from the southern Industry will help me become a better person and give me a new perspective while achieving my goals."
(Except for the headline, this story has not been edited by NDTV staff and is published from a syndicated feed.)