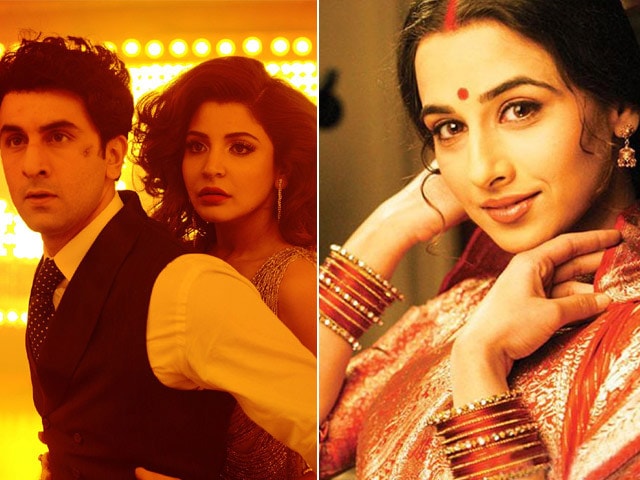 New Delhi:
Bollywood is having a seriously retro moment. Filmmaker Anurag Kashyap's upcoming film
Bombay Velvet
is all set to transport the audience of the 21st century to the Bombay (now Mumbai) of the 1950s and '60s. It's the latest in a series of films hoping to mine nostalgia for profits.
Bombay Velvet
, starring Ranbir Kapoor, Anurag Kashyap and Anushka Sharma, is based on Gyan Prakash's book
Mumbai Fables
and tells the story of Johnny Balraj's (Ranbir) journey from a small-time boxer to 'big shot'.
The film's décor comprises of vintage finds that Anurag reportedly scoured the nooks and crannies of Sri Lanka for. The film is also about Johnny's love story and subsequent betrayal by jazz singer Rosie Noronha (Anushka). And therefore spectacular song-and-dance sequences are on the cards.
Anushka reportedly wears 250 costumes in the film, of which one tips the scale at nearly 30 kgs. For reference, she has Helen and other inhabitants of the era. It was an impossibly glamorous time. Actress Waheeda Rehman spoke of the Bombay of the '50s and '60s in an interview with Anushka on NDTV: "In Bombay there is never a winter but we used to see these rich Parsi ladies, their Rolls Royce, Merceds and Jaguars standing there and they're wearing fur coats and walking down Marine Drive."
In short,
Bombay Velvet
is a story of aspiration and ambition mingled with love and betrayal, all staple elements that Bollywood scriptwriters employ in their 21st century scripts. Yet, Anurag splurged crores of rupees to recreate the charm of a vanished world. This is the opposite of what he did in his breakthrough film Dev D, in which he brought Sarat Chandra Chatterjee's classic hero Devdas forward in time.
However, it takes more than settings and props to place the audience in the past. The look and feel can be replicated with accuracy - period dramas like
Jodhaa Akbar
and biopics like
Bhaag Milkha Bhaag
have done it recently, if one can pardon a few glitches.
It is the social setting, the societal gamut, the nuances of speech and behaviour rather than the details of costume and production design which help drive audience conviction that they've time travelled to another time period.
It's easier for a history lesson like
Jodhaa Akbar
to do this but on occasion, non-historical or non-biopic movies have managed to do a credible job. Most recently,
Dum Laga Ke Haisha
, starring Ayushmann Khurrana and Bhumi Pednekar, rewound fairly successfully to the '90s and without having to rely on the lavish sets that Sanjay Leela Bhansali's
Devdas
felt compelled to produce.
The Sharat Katariya-directed film, which was an endearing love story of a mismatched couple who find love after marriage, was based in the Haridwar of 1994. In the film, Prem (Ayushmann) is a fan of Kumar Sanu (who was in vogue in the '90s) and runs a cassette shop which faces stiff competition when his friend-turned-foe rents out his shop to a person who wants to sell CDs. It was to set the record straight with his friend that Prem enters the 'Dum Laga Ke Haisha' competition which seals his bond with Sandhya (Bhumi).
The background score, which comprised of famous '90s songs, also helped. In a scene, Prem and Bhumi argue through songs like
Wo Meri Neend Mera Chain
from
Hum Hai Rahi Pyar Ke
. Several of the numbers were sung by Kumar Sanu, who also made a special appearance in the film and sang the end credit song -
Dard Karara
.
Dard Karara
, with loud costumes and simple choreography, truly transported viewers to a decades-old Bollywood.
Close on the heels of
Dum Laga Ke Haisha
came Dibakar Banerjee and
Detective Byomkesh Bakshy!
Dibakar made no attempt to fast-forward Bengal's favourite sleuth from his original milieu in author Saradindu Bandopadhyay's books, as British TV has propelled Sherlock Holmes into the modern age. Instead, he recreated a Calcutta in the throes of World War II, complete with sirens (of the human sort as well), people catching trams, and a private eye wearing his dhoti in the manner of middle-class Bengal of the time. Much of the action is set in Mahamaya Boarding House - several men of the Calcutta of the '40s lodged in messes like Mahamaya. Also faithful to the era are dramatis personae such as the young revolutionaries, settings such as the smoke and carom-filled college canteen, and customs such as the
paan
habit.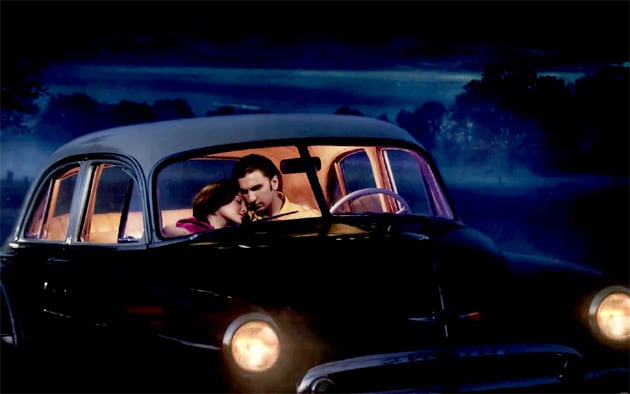 Director Vikramaditya Motwane's
Lootera
went further back in time to the Bengal of 1953, where a conman by the name of Nandu (Ranveer Singh) fell in love with an ailing Pakhi (Sonakshi Sinha).
It could have been the story of any other time and any other place but Vikramaditya set it in a newly-freed India, which was then rolling back the Zamindari system, in turn affecting Pakhi and her family's status quo in society.
The frail Pakhi also contracted tuberculosis, a disease that was deadly in those days and almost as common as the cold. Vikramaditya's treatment of
Lootera
was poetic, in keeping with the intrinsic romance of the plot.
In Vidya Balan's Bollywood debut
Parineeta
, director Pradeep Sarkar didn't allow the sarees worn '
shadharon
'-style and the chequered marble floors of the verandahs distract from the class and social issues that form the heart of Sarat Chandra Chatterjee's original novel. Mr Sarkar embellished the tale with Rabindra Sangeet and Elvis Presley - both staples of the Calcutta soundtrack - and garnished the whole with a night club a la Moulin Rouge in which Rekha sang
Kaisi Paheli Zindagani
.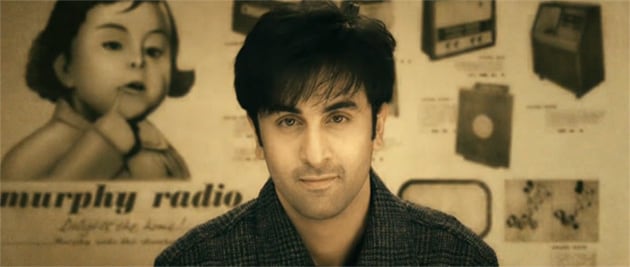 Ranbir Kapoor's portrayal of Johnny Balraj has already been received with praise. The actor has previously proved himself adept at evoking the atmosphere of a past generation in 2012's
Barfi!
, set in the 1970s. The film was a riot of emotions and featured hearing and speech-impaired Murphy 'Barfi' Johnson (Ranbir) and the autistic Jhilmil (Priyanka Chopra), whose love story formed the central plot of the film. It was the tale of two incomplete people who completed each other.
They could have completed each other just as easily as millennials but setting the film in a time when things were non-flashy and love, heartfelt, caused the audience to come over all nostalgic.
These films prove that stories never get old, stories don't change but the world looks different with each passing year and, perhaps, looking back from our time to one we've left behind gives us a better understanding of life and the business of living.