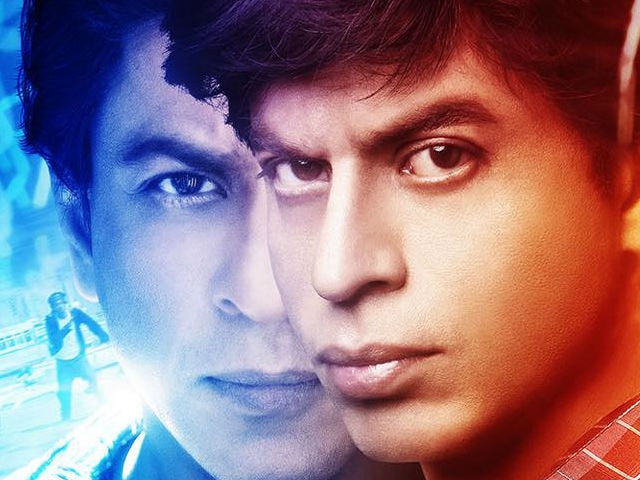 Highlights
Fan is not the first film where Shah Rukh has a double role
Shah Rukh is the king of romance, but he's good as a villain too
Shah Rukh's Fan releases today
New Delhi:
It's Shah Rukh Khan vs Shah Rukh Khan today.
It wasn't easy picking a favourite actor in
Karan Arjun
- SRK vs Salman, who are we kidding? - but it's certainly going to be simpler this time round. SRK's latest film
Fan
hits screens today and the choice is between Gaurav Chandna, an obsessed fan, and Aryan Khanna, a superstar. Both roles are played by Shah Rukh Khan, just like in his first double role film
Duplicate
.
Just as in
Duplicate
,
Fan
has a 'good' SRK and a 'bad' SRK. As the superstar Aryan, Shah Rukh Khan channels his own reality as the Rahul/Raj who won millions of hearts with a signature hug-the-world pose. As the obsessed Gaurav, SRK returns to his antihero roots - his early successes depended on films like
Baazigar
,
Darr
and
Anjaam
. (Also Read:
Fan is Not Similar to Darr, Baazigar. Shah Rukh Khan Tells You Why
)
We already know Shah Rukh Khan is good at being bad so we aren't debating the merits of
Fan
here. Instead, we're listing our 10 favourite pre-
Fan
performances by SRK. Film:
Kabhi Haan Kabhi Naa
Character: Sunil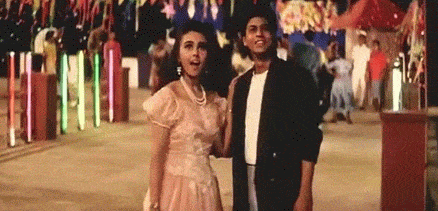 Raj and Rahul almost always get the girl but even though Sunil lost her to his romantic rival, he won the audience and critics over. Sunil, a good-natured slacker, is hopelessly in love with Anna, who has eyes only for Chris (Deepak Tijori). To make matters worse, his father thinks he's a complete loser. How Sunil handles rejection on two fronts forms the plot of this, one of SRK's earliest hits.
Film:
Chak De! India
Character: Kabir Khan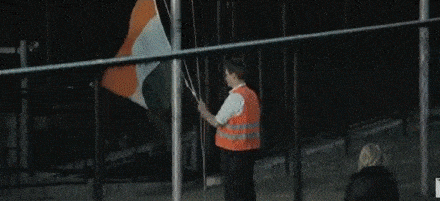 Shah Rukh was spectacular as the coach of the Indian women's hockey team, an erroneously disgraced star player of the men's hockey team who wins back the country's regard and respect. And "bloody hell," we loved him. His
sattar (70) minute
dialogue was one of the highlights of the film, which has been used and reused by fans ever since.
Film:
Swades
Character: Mohan Bhargava
Swades
was SRK's first detour from the mainstream Bollywood formula of romance and revenge into realism. He plays Mohan Bhargava, a NASA project manager who returns to India in search of his governess Kaveri
Amma
. He finds not just her in a remote village, but also purpose and love.
Film:
Dilwale Dulhania Le Jayenge
Character: Raj Malhotra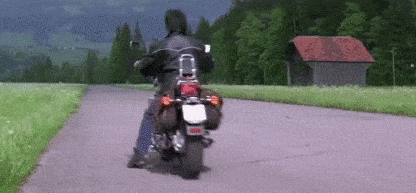 DDLJ
is still Bollywood's definitive love story, placing SRK in pole position among the roster of cinematic lover boys. His NRI romance with Kajol as Simran meandered from the streets of Switzerland to the mustard fields of Punjab, packed with dialogues that have passed into the lexicon of daily life in India and
desi sanskaars
that sweetened made the resolution - as a train carries Raj away from Simran, her stern father allows her to make a dash down the platform to a happy ending.
Film:
Dil Se...
Character: Amar Kant Varma

In
Dil Se
, SRK delivered one of his most controlled performances as a man desperately in love, betrayed by his lover and caught on the cusp between love and nationalism.
Film:
Raju Ban Gaya Gentleman
Character: Raj Mathur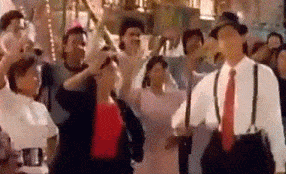 A budding engineer, Raj Mathur is caught in the conspiring and conniving world of the rich and the glamorous. Then just four films old, SRK did a fine job of portraying innocence and disenchantment by turns.
Film:
My Name Is Khan
Character: Rizwan Khan
As the autistic Rizwan, SRK won hearts and empathy. The film chronicled the journey of Rizwan's attempt to meet POTUS in a post-9/11 America and tell him: "My name is Khan, and I'm not a terrorist".
Film:
Baazigar
Character: Vicky Malhotra/Ajay Sharma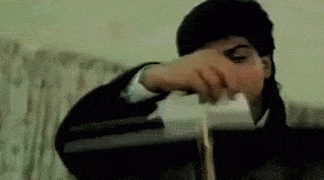 Haar ke jeetne wale ko Baazigar kehte hai
. This is what happens when a revenge-seeking Ajay self-destructs in an attempt to avenge his father, who was duped by his former colleague. He made the 'antihero' a legit leading man in Bollywood, making a difficult crowd to please sit up and take note.
Film:
Karan Arjun
Character: Arjun/Vijay
In this satisfyingly-cheesy story of reincarnation and revenge, SRK and Salman Khan are murdered as the brothers Karan and Arjun and reborn as Ajay and Vijay, who tangle with each other head at first before past life recollections lead them on a journey back to their mother and the village they were murdered in. There, they mete out unforgiving and brutal justice to their killers.
Film:
Paheli
Character: Kishanlal /The Ghost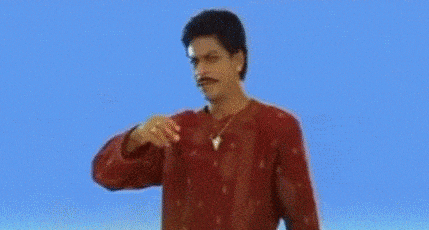 In this Amol Palekar-directed film, Shah Rukh plays the role of a dutiful son, consumed by work, who ignores his new bride, played by Rani Mukerji. He also plays the role of a spirit, who takes the form of Kishanlal to be with Rani.
Shah Rukh picked up the Rajasthani accent with ease. He was convincing as the moody, workaholic and often insensitive Kishanlal. He was equally convincing as the doppelganger, who only wanted to be with the woman he loved. Because we want to says this:
Rahul,
naam to suna hi hoga
. On that note, Raj
bhi suna hogaAb hai Jabra Fan Gaurav ki bari