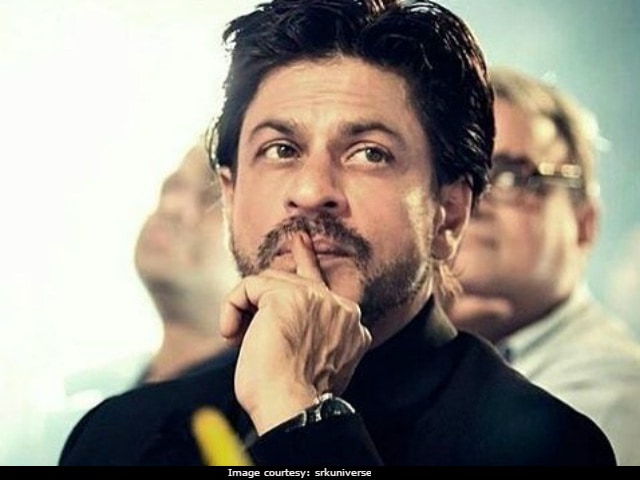 Highlights
'I should not bring this up,' said SRK
'Speak your mind in the bathroom,' said Shah Rukh Khan
'It's a different world today,' he added
New Delhi:
Actor Shah Rukh Khan
has made a promise to his family and is trying hard to keep it, seriously. The 51-year-old actor was speaking at a conclave held in Mumbai last week where he was asked to share tips on how to shut someone up, with an indirect reference to SRK's Wankhede Stadium incident. A little recap here: The actor was banned from entering the Mumbai stadium for five years starting 2012 after he was charged with alleged intimidation following a heated argument with a security guard during an IPL match. Thehe ban was lifted in 2015. At the conclave in Mumbai, SRK, who appeared to be in the persona of his
Dear Zindagi
character, psychiatrist Dr Jehangir Khan, told PTI: "Shut up to me is too decent. I should not bring this up. I have promised my family I will not talk like this on stage and get into trouble again."
The Raees actor
added, "I think in today's world (one should) be decent, be gracious, bow down a little. I am not giving you freedom to speak your mind, talk your mind, it's a different world today. Speak your mind in the bathroom."
When asked about his opinion of social media, SRK said that clarifying or refuting rumours is actually pointless, reported PTI. "The good point about social media is you can put your point across. I do find good-thinking, smart, intelligent people going out there and kind of making a fool of themselves by refuting (rumours). You can't spend your life explaining things and what you feel and what you mean to people," said SRK.
In 2015, Shah Rukh Khan's
comments on 'intolerance'
became massively controversial. This is what SRK told NDTV during an exclusive interview: "Religious intolerance, or intolerance of any kind, is the worst thing and will take us to the dark ages." Later, after criticism from political leaders, SRK said that his comments were misunderstood: "What I want to say I speak. But lot of things I say are misconstrued, perhaps misrepresented, perhaps misinterpreted sometime," he told the media in Kolkata. "I have not said anything for which I should apologise. I am not in a stage or age that I need to clarify. People know me. Perhaps they did not understand what I said."
Last year, SRK refused to respond when asked about the cancellation of Pakistani singer, Ghulam Ali's concert in Mumbai. "Unfortunately because of the reactions I get when I answer something political or religious, I don't think I will answer this question," PTI quoted Shah Rukh Khan as saying.
Shah Rukh Khan is currently busy with
Imtiaz Ali's
next film, co-starring Anushka Sharma. He was last seen playing the role of a liquor baron in
Raees
. He also stars as a dwarf in Aanand L Rai's upcoming film, details of which are not known.
(With PTI inputs)