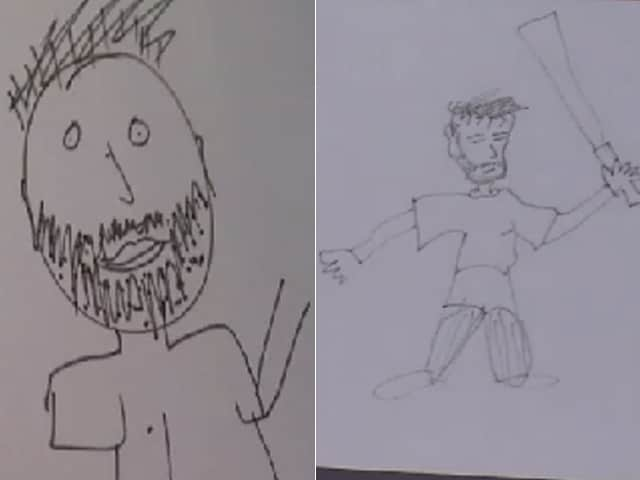 New Delhi:
Actors Ranbir Kapoor and Anushka Sharma played Pictionary and were asked to sketch Royal Challengers Bangalore's 'best batsman' on a Star Sports show where they were promoting their upcoming film
Bombay Velvet
. Here's what they drew: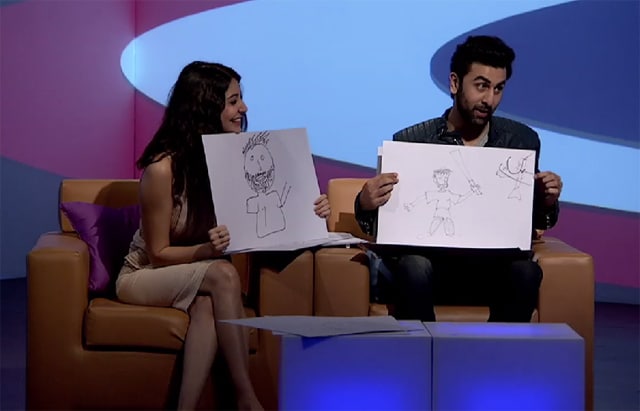 Who does it look like? Does it look like Virat Kohli?
If you answered 'yes,' then full marks. That is indeed a picture of Virat Kohli, as sketched by Anushka and Ranbir. Importantly, neither were asked to draw Virat by name. They were simply told RCB's 'best batsman' and both picked Virat. Just in case nobody got it, Ranbir helpfully added Anushka, Virat's girlfriend, in his drawing, "wearing a spacesuit" (as described by host Cyrus Sahukar).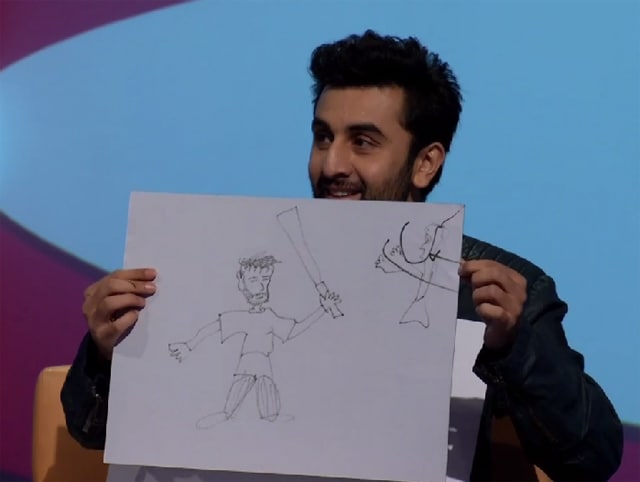 They were also asked to draw a picture depicting 'leg before wicket'. Of Ranbir's drawing, Cyrus said it looked like 'a yeti walking around on a cricket pitch'.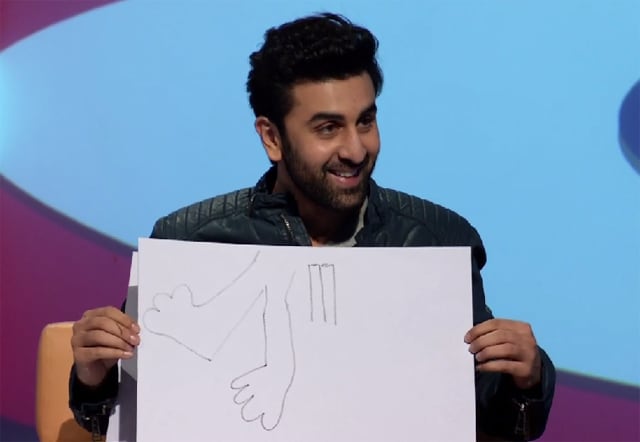 Anushka won that round: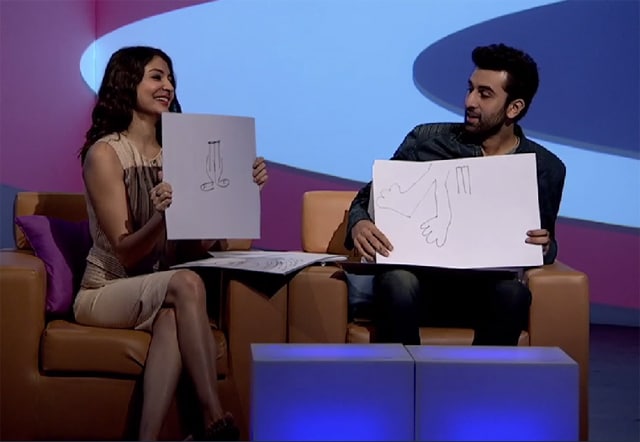 Finally, the actors were asked to draw and describe
Bombay Velvet
.
Anushka, who had clearly forgotten the rules of the game, spelled it out:
Ranbir drew an elaborate portrait featuring a queen's necklace and a well which was wet.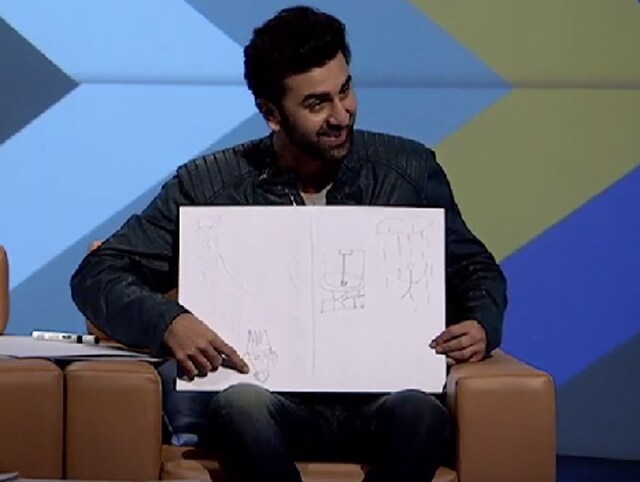 Did you understand that? If not here's the
explanation from Ranbir himself
.
Anushka and Ranbir may be good at box office games, but Pictionary doesn't appear to be quite their cup of tea.
Bombay Velvet
is directed by Anurag Kashyap and is slated to release on May 15. It also stars Raveena Tandon and Karan Johar in pivotal roles.