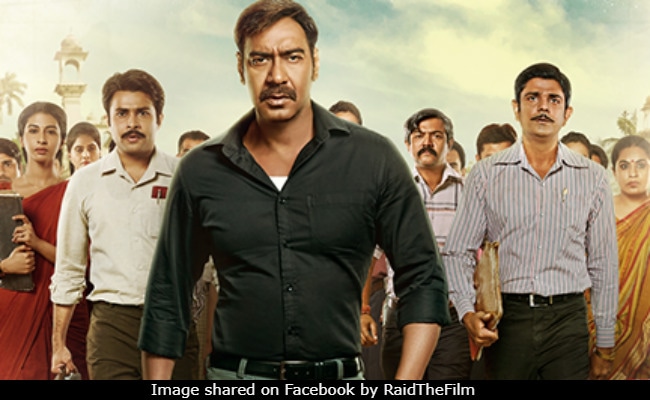 Cast: Ajay Devgn, Ileana D'Cruz, Saurabh Shukla

Director: Raj Kumar Gupta

Rating: 3.5 Stars (Out of 5)


Five years after the misfiring
Ghanchakkar
, a film that went round in circles with no apparent purpose, director Raj Kumar Gupta regains some of his mojo in
Raid
, a gripping search-and-seizure procedural boosted by its focused intensity and the commendably
restrained performances from Ajay Devgn
and Saurabh Shukla. It hits the right buttons consistently and, barring the largely gratuitous background songs, does not stray from its chosen course.
Inspired by "true stories" surrounding an early 1980s tax raid on a powerful Uttar Pradesh political goon, the film has contemporary resonance because the broad themes that it touches upon are undeniably as relevant today as they were four decades ago. The nation and its people may, on the surface, seem to have moved on, but, at levels that matter, the rot has only worsened in alarmingly dangerous ways.
Raid
, scripted by Ritesh Shah,
tells the story of an income tax deputy commissioner
, Amay Patnaik (Devgn), who lands in Lucknow with his wife Malini (Ileana D'Cruz) on his 49th transfer in seven years. He wastes no time in making his presence felt in UP's capital city. Acting on an anonymous telephonic tip-off, Patnaik, with a posse of policemen and tax officials, marches into the den of a dreaded, crooked politician Rameshwar Singh "
Tauji
" (Shukla) with a search-and-seizure warrant.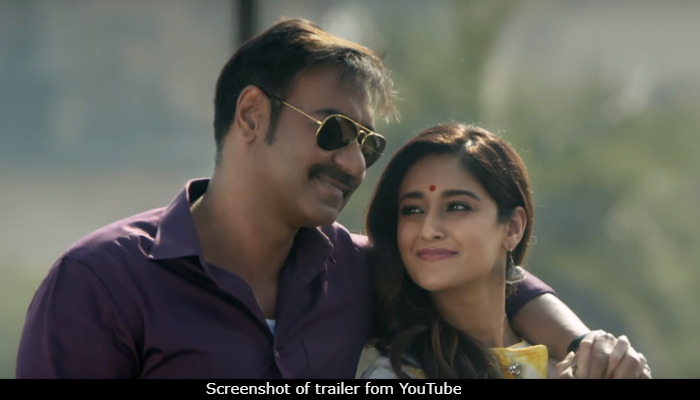 What ensues from here onwards is a riveting battle of attrition between a power-crazed man convinced that he can get away with murder and an upright, intrepid government functionary wedded to his none-too-easy job and mindful of the rules of service that he must necessarily adhere to.

The film's action is principally confined to one house occupied by a large joint family presided over by the ruthlessly domineering Rameshwar. His hold over his brood is emphasized in the course of two protracted dining table sequences that lay out the relational dynamics between him and his brothers, sisters and ageing mother. Both scenes are wonderfully written and perfectly placed in the flow of the narrative.

In a way, Raid is a classic cop and robber yarn. But it is set apart from the norms of the genre just a tad because the man leading the crusade against the bad guy isn't a beefed-up action hero in uniform. Neither is his antagonist a scowling, snarling, sadistic law-breaker. He is simply a man with a bloated sense of self-importance, one who has gotten so accustomed to a culture of impunity that he is baffled by the temerity of the taxman.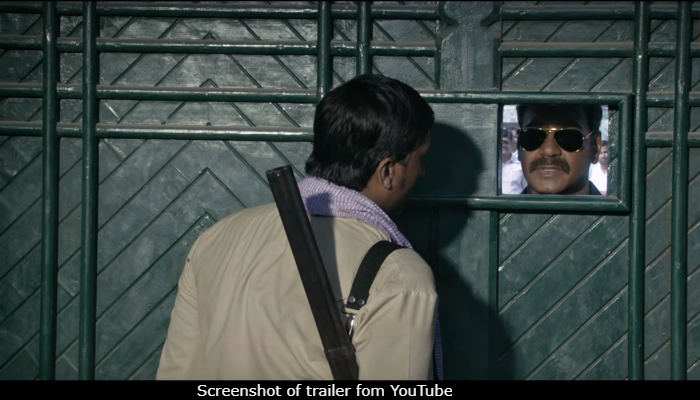 After his bluff and bluster comes to naught, Rameshwar Singh hurls a challenge at Patnaik: let me loose and see what I can do. The income tax officer takes his word for it and lets him go even as the raid continues. Rameshwar turns to everybody - the state chief minister, the Union finance minister and even the then Prime Minister (a lady, obviously Indira Gandhi, but the actor's face is never revealed) - with an appeal to have the tax recovery operation called off. His entreaties yield little as Patnaik stands his ground and deflects all pressure.

When somebody describes the protagonist as a fearless officer who doesn't kowtow even to the Prime Minister - she, on her part, is heard saying later that the country needs more officers like Patnaik - how one wishes that we actually had more of this man's ilk in times when all major institutions in this country are being brazenly manipulated and compromised.


Pitched as a tribute to unsung officers who keep the wheels of the economy running despite the scourge of widespread corruption,
Raid
probes the price one has to pay for being honest in a system that entices many, and browbeats some, into opting for the line of least resistance and putting self-preservation ahead of duty.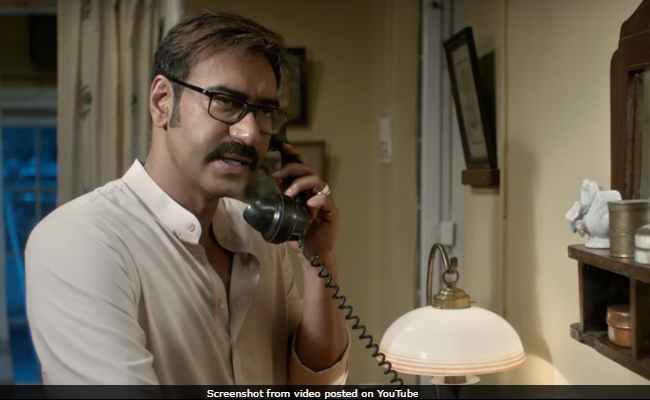 The passing allusion (in a dinnertime conversation between Patnaik and his wife) to Munshi Premchand's short story Namak Ka Daroga lends the current and ever-relevant tale its timelessness, a pointer that the issue has been alive forever and isn't going away anytime soon.

In one scene, the hero says to Rameshwar that it isn't the poor who are to blame for the poverty that they are condemned to; the dishonest rich who corner most of the wealth generated in the country are the culprits. At another point in the film, the corrupt MLA, seeking help from political higher-ups, draws the chief minister's attention to the funds that he put into the party coffers at election time. 1981 and 2018 - same difference!

Raid obviously alludes to an array of economic offences - black money, sales tax and excise duty evasion, money laundering, hawala rackets. None of these has been weeded out. If anything, they have only assumed new forms, just as corruption, as a whole, has.

Raid isn't without its share of flaws. While Ritesh Shah's screenplay and dialogues are first-rate, it is hard to fathom why the film needed to use Punjabi lyrics for a couple of its background songs or draw attention to the courage of the hero through the means of a corny number that goes Mar bhi gayaa agar/marne ka darr nahi. Amay Patnaik does enough through the 128-minute film not to require this sort of unsubtle musical underscoring of his defining trait.

Devgn's brooding presence, which shores up film, is reminiscent of the actor's Najaayaz and Zakhm> days. Shukla is brilliant as the cynical politician who does not abandon his defiant stance even when the chips are hopelessly down. Together, the two actors give Raid its heft.




The fetching Ileana D'Cruz is unlikely to fetch too many points for this performance: the character of the wife, rebellious enough not to sport a
mangalsutra
but dutiful enough to take lunch in a tiffin-carrier for her husband and his team all the way to the supposedly top-secret raid location, is riddled with contradictions.
Mercifully, the film, as a whole, isn't.
Raid
delivers riveting fare without resorting to too many standard Bollywood tics.