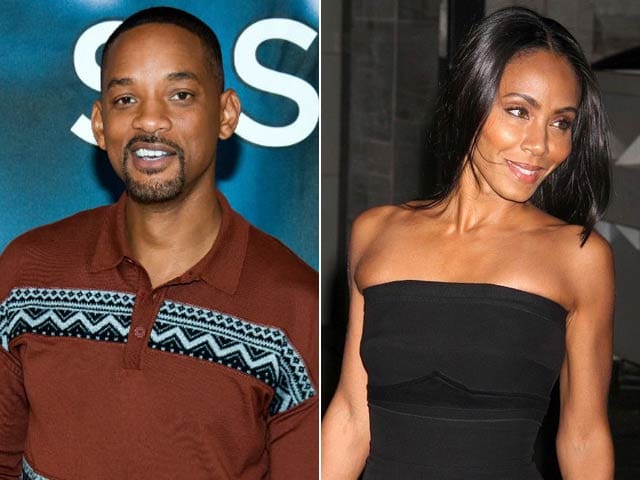 Washington:
An Academy Awards boycott that stemmed from a lack of racial diversity among Oscar nominees has grown, with Will Smith saying on Thursday that he is joining his wife in skipping this year's ceremony.
"No, my wife is not going. It'd be awkward for me to show up with Charlize (Theron)," the actor said on
Good Morning America
. "So, no. We've discussed it and we're a part of this community, but at this current time, we're uncomfortable to stand there and say that this is OK."
Actress Jada Pinkett Smith announced her boycott on Monday via a Facebook video. Filmmakers Spike Lee and Michael Moore have also said they won't be attending the Academy Awards this year, as the #OscarsSoWhite backlash has picked up steam. Tyrese Gibson and 50 Cent both called on Chris Rock to quit his hosting duties in protest, and Mark Ruffalo, nominated for best supporting actor for his role in
Spotlight
, said he's "weighing" whether to attend. (Also Read:
#OscarsSoWhite: Jada Pinkett Smith, Spike Lee to Boycott Show
)
"That's where I'm at right now. I woke up in the morning thinking, 'What is the right way to do this?' " Ruffalo told the BBC, going on to cite the Rev. Martin Luther King Jr.'s message that "the good people that don't act are much worse than the people, the wrongdoers, who are purposefully not acting and don't know the right way."
The Academy of Motion Picture Arts and Sciences faced a similar critique last year after
Selma
was snubbed. But this year, black actors and directors who worked on numerous films received considerable awards buzz, including Smith for his star turn in
Concussion
.
"Had I been nominated and no other people of colour were, she would have made the video," he said of his wife's boycott. "We'd still be here, having this conversation. This is so deeply not about me. This is about children that are going to sit down and are going to watch this show, and they're not going to see themselves represented."
The academy, with its overwhelmingly white voting membership, has taken notice. Academy President Cheryl Boone said on Sunday that she was "heartbroken and frustrated about the lack of inclusion" and pledged to take "dramatic steps to alter the makeup of our membership."
The academy has stepped up efforts to boost diversity in recent years, such as expanding the number of invitations to join. But the addition of more diverse members has done little to move the needle on the overall demographic breakdown.
Boone Isaacs - who is black and was once the only person of colour on the academy's board of governors - said that "the change is not coming as fast as we would like" and that "we need to do more, and better and more quickly."
Smith, who said he wasn't aware of his wife's boycott video until he returned from an overseas trip, lauded the nominees as "deserving" and "fantastic," but added: "It feels like it's going in the wrong direction."
"The Academy reflects the industry, reflects Hollywood, and the industry reflects America, reflects a series of challenges that we're having in our country at the moment," Smith said. "There's a regressive slide toward separatism, toward racial and religious disharmony, and that's not the Hollywood I want to leave behind, that's not the industry, that's not the America I want to leave behind."
(c) 2016, The Washington Post