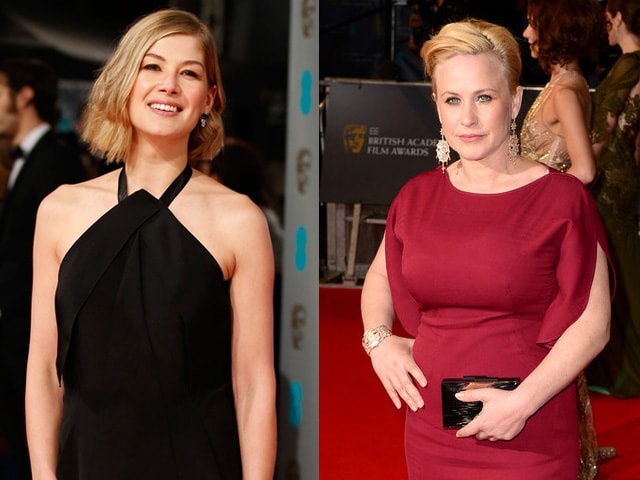 Since you have just a few days to soak in everything you can about Hollywood's biggest award show, we've whipped up 10 facts about this year's pool of nominees that you need to know right now. Without any delay. And Meryl Streep dancing her way Into The Woods with her 19th nomination is not one of them. (Also read - Oscars 2015: 10 Things to Expect From the Show)

1. Almost half of the 20 acting nominees are first-timers, nine to be precise. These include Steve Carrell (The Foxcatcher), Benedict Cumberbatch (The Imitation Game), Eddie Redmayne (The Theory of Everything), Michael Keaton (Birdman), Felicity Jones (The Theory of Everything), Rosamund Pike (Gone Girl), Emma Stone (Birdman), JK Simmons (Whiplash), and Patricia Arquette (Boyhood).

2. Of these 20, nine are nominated for playing real life characters: Laura Dern and Reese Witherspoon in Wild, Benedict Cumberbatch and Keira Knightley in The Imitation Game, Steve Carell and Mark Ruffalo in Foxcatcher, Eddie Redmayne and Felicity Jones in The Theory of Everything and Bradley Cooper in American Sniper.

3. With American Sniper, Bradley Cooper has achieved a hat-trick of back-to-back nominations, becoming the 10th actor to be nominated three years in a row. He was previously nominated for Best Supporting Actor for American Hustle in 2014 and Best Actor for Silver Linings Playbook the year before that. Infact, he is now one nomination away from tying with Marlon Brando for the most consecutive acting nominationss.

4. Bradley Cooper can take another bow since he's been nominated twice. He's one of the producers of American Sniper, which is a contender for Best Picture. Alexandre Desplat is also a double nominee, but in the same category - Best Original Score - for The Grand Budapest Hotel and The Imitation Game. The last person who achieved this feat was Steven Soderbergh who was nominated for Best Director for Erin Brockovich and Traffic in 2001, winning for Traffic.

5. Edward Norton stars in two of the Best Picture nominees - Birdman and The Grand Budapest Hotel. He is a Best Supporting Actor nominee for Birdman. Two other nominated actors feature in more than one nominated film this year. Reese Witherspoon stars in Wild which nominations for Best Actress and Best Supporting Actress and Inherent Vice which is up for Best Adapted Screenplay and Best Costume Design; and Mark Ruffalo stars in Foxcatcher which is up for Best Actor and Best Supporting Actor as well as Begin Again, which has a nomination for Best Original Song.


6. In this year's 'all-white' Oscars, there is not a single African-American nominated for any of the four acting categories or for Best Director. The last time this happened was in 2011 when the major films were
The King's Speech, True Grit, The Social Network, 127 Hours, Black Swan, The Fighter, Winter's Bone and The Kids Are All Right
. The common factor between 211 and 2015 is Mark Ruffalo, who was nominated in 2011 for
The Kids Are All Right
and is up this year for
Foxcatcher
.
7. Laura Dern has the biggest gap between acting nominations at 23 years - she was last nominated for an Oscar in 1992, for her role in
Rambling Rose
. Her co-star in that film, Robert Duvall, owns the second biggest gap - his last nod was in 1999 for
A Civil Action
.
8. Robert Duvall is second to Meryl Streep as the actor with most nominees this year. This is his seventh nomination and he's also made history as the oldest Supporting Actor nominee ever.
9. Meanwhile, there plenty others with multiple nominations this year not in acting categories. Cinematographer Roger Deakins has landed his 12th nomination for
Unbroken
, Clint Eastwood has earned his 11th as a producer of
American Sniper
, costume designer Colleen Atwood bagged her her 11th nod for
Into the Woods
and composer Hans Zimmer scored his 10th nomination for
Interstellar
.
10. None of this year's nominees have scored what is known as Oscar's Big Five - Best Picture, Director, Actor, Actress, and Screenplay. The last film to be nominated for all five was
American Hustle
. And the last film to win all five was
The Silence of the Lambs
in 1992.