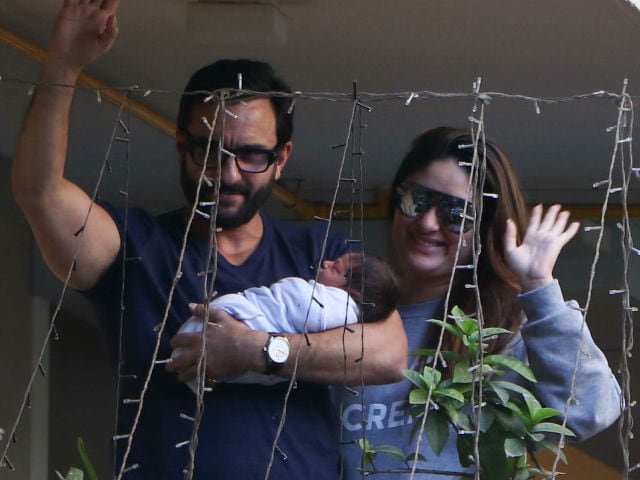 Mumbai:
In a recent interview, when Saif Ali Khan was asked if wife Kareena Kapoor Khan ever has an 'ugly' day, he had proudly said, "Never. Even when she isn't dressed up or wearing make-up, she looks lovely". Staying true to her husband's words, Kareena sans make-up looked ravishing in a royal blue dress when we caught up with her yesterday. In what was her first work assignment since the arrival of her son, Taimur, in mid-December, the actress hit the
runway as showstopper for the Lakme Fashion Week grand finale
. But before that, she gave her first interview to hitlist post motherhood, talking about how her baby has changed her life, Saif being a hands-on daddy and getting back to work.
Excerpts:
In the last edition of this fashion week, you walked the ramp with a prominent baby bump. How does it feel to be back?
It feels great. Pregnancy is not an illness. Now, I have to just walk the ramp. It's something I love doing and I am never going to stop myself from doing what my heart wants. I know it has just been 46 days [since Taimur was born] and many might look at it [motherhood] as an excuse to hide, just because they aren't in the best shape. But I am not one to get conscious with skinny models around. What I am going to do requires courage and I have the confidence to pull it off. In India, women are conditioned to hide themselves away till they get back to the 'right' size. I feel it's fine to be out there. Everyone knows I have just had a baby. I may not be size zero right now but as long as I look great, I can take that walk.
Do you see yourself as someone who set an example for expectant mothers, working and making public appearances almost till the due date?
It [my example] will hopefully inspire girls to know how to balance marriage, career and baby, and do a damn good job at it. In the West, it is common for women to work until the last week of delivery. Here, things are different only because no one has done this before. But I didn't do anything with the purpose of bringing about a change. I did what I felt was normal. Having a baby is a natural progression in every woman's life. I am happy people are getting inspired, but I was not trying to set an example. I was just living life by my rules and I will always do that.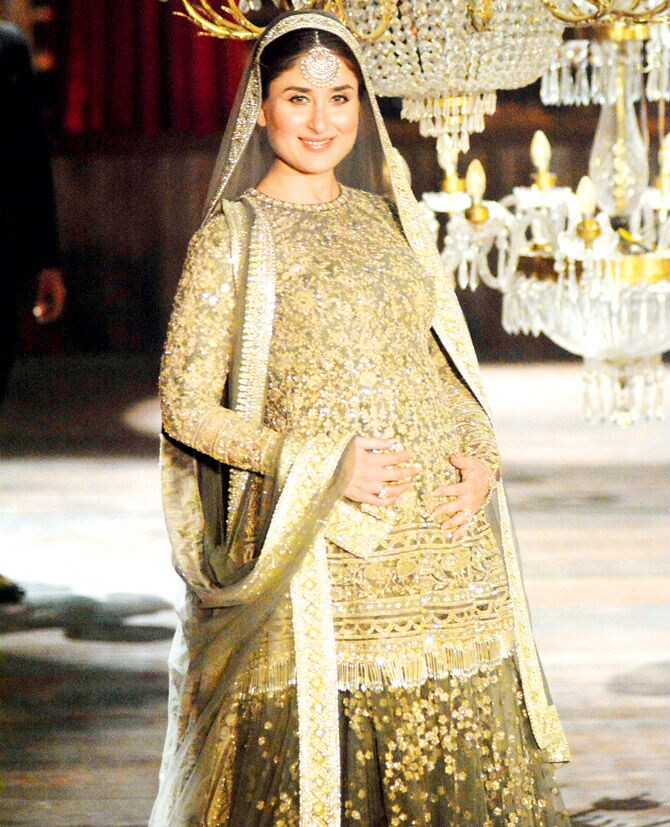 How has motherhood affected your schedule?
Being a mother feels great. This will be the best phase of my life. The only thing that I have realised in the past month is that my heart is not in me anymore. It's beating outside of me. Seeing your baby and holding it in your arms is the best feeling in the world, and he [Taimur] holds my heartbeat now. Everything in life revolves around him. I managed to take out some time for the [fashion] show. Yes, my sleep timings have gone haywire, but the feeling of being a mom is so worth it. I have always looked forward to becoming a mother and now that I am, I hold it close.
Now that you are already back to work, you seem to have challenged the concept of maternity leave...
I take to the ramp each season. Lakme has been ever so supportive. When they approached me during pregnancy, they didn't expect I would say yes. Even now, they weren't expecting me to do it. But I like throwing bombs at people (laughs). I will make sure it is a 'grand' finale. My family is supportive and I have managed to be myself only because they have backed me.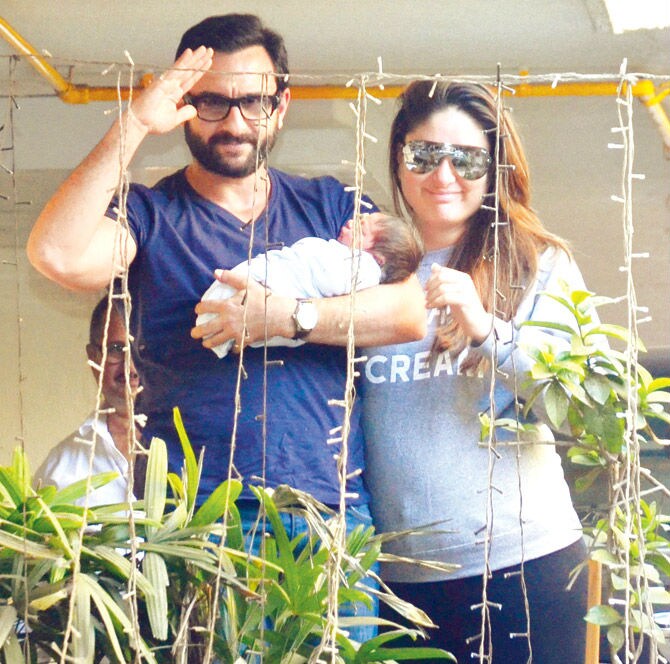 Is Saif pitching in with daddy duties?
He is an amazing father. He is absolutely hands-on and has a hang of things because he has done it before. Saif is a pro and does everything without any help. You know, there is an intensity with which Taimur looks at him, unlike me. They have already bonded.
Taimur was hardly a day old when social media went berserk over his name. Did you feel hurt?
It was bizarre. I have no idea why people took my baby's name so personally. But we love the name and let me put it this way - it has no resemblance to any person living or dead. We love the meaning (Taimur means iron in Arabic) and I am happy that [some] people came out in support of us so strongly. That support matters more than anything bad that was said or written.
Are you more content than ever before in life?
Absolutely. Life has come a full circle. I can praise talented contemporaries. I am made in such a way that I genuinely go out of my way to support them. Now that I am more mature, I know how to keep quiet when asked about someone I don't like.
Have you figured out the kind of mother you are - overprotective, gushy or absolutely chilled-out?
It's too soon to decide that. I am still getting to know the many shades [of me as a mother]. Give me time till the end of 2017 to figure out how I am.
(This story has not been edited by NDTV staff and is auto-generated from a syndicated feed.)