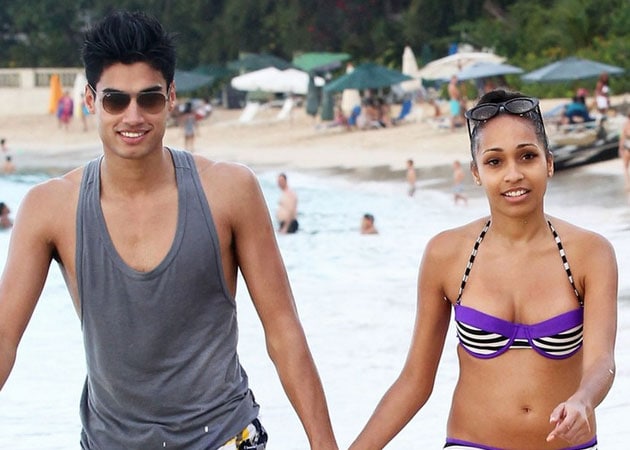 Highlights
The Wanted's Max George says his girlfriend was jealous of his kiss with Jennifer Lopez.
The boy band star admitted that Coronation Street actress Michelle Keegan was envious of his clinch with the talent show judge when his group performed on American Idol earlier this year, but not for the reason everyone might expect.
He told The Sun newspaper: "My girlfriend was jealous but not because I was with J-Lo in that way. It's because she wasn't with J-Lo. She has a massive crush on her.
"If she met J-Lo it would be me keeping an eye on them two. Saying that, I wouldn't mind watching — it would be great."
He admitted that he became especially popular with his friends after the smooch and claimed people constantly asked him what it was like.
Max said: "I've had worse days. Her boyfriend was watching in the audience as well which made it even naughtier. But she's easily one of the nicest stars we've met. She was perfect.
"When I went to see Manchester City towards the end of last season, I was at the bar at half-time with my mates and that's all they were asking about. They were buzzing."
London:
The Wanted's Max George says his girlfriend was jealous of his kiss with Jennifer Lopez.
The boy band star admitted that
Coronation Street
actress Michelle Keegan was envious of his clinch with the talent show judge when his group performed on American Idol earlier this year, but not for the reason everyone might expect.
He told The Sun newspaper: "My girlfriend was jealous but not because I was with J-Lo in that way. It's because she wasn't with J-Lo. She has a massive crush on her.
"If she met J-Lo it would be me keeping an eye on them two. Saying that, I wouldn't mind watching -- it would be great."
He admitted that he became especially popular with his friends after the smooch and claimed people constantly asked him what it was like.
Max said: "I've had worse days. Her boyfriend was watching in the audience as well which made it even naughtier. But she's easily one of the nicest stars we've met. She was perfect.
"When I went to see Manchester City towards the end of last season, I was at the bar at half-time with my mates and that's all they were asking about. They were buzzing."