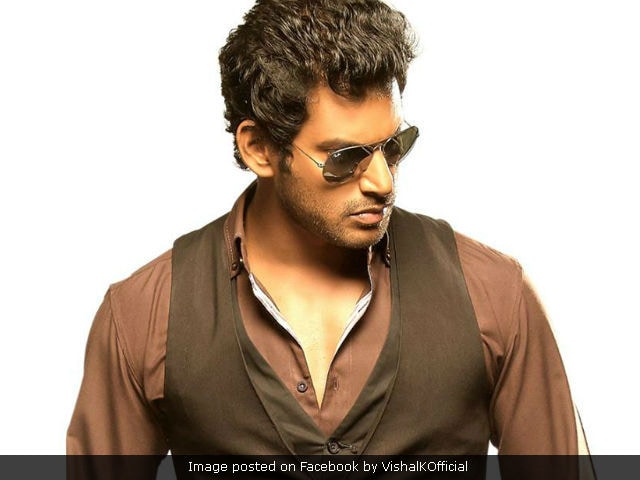 Highlights
Jallikattu is a widely misunderstood sport, claims Vishal
Vishal hopes to meet PM Modi to discuss Jallikattu
My other aim is to clear misconceptions, he said
Chennai:
Southern actor Vishal who is also general secretary of the Then Indhiya Nadigar Sangam or South Indian Artistes Association (SIAA), is currently in New Delhi. The actor, who arrived on Wednesday evening, is there in an individual capacity, for the cause of Jallikattu. Speaking to iFlickz.com from Delhi, the actor revealed the aim behind his visit. Vishal who wants to meet Prime Minister Narendra Modi to discuss about Jallikattu said, "The youth and citizens of all ages in Tamil Nadu have come forward in huge numbers to press
for the cause of Jallikattu through peaceful protests
in the last few days. The matter is pending before the honourable courts. But my main aim to come to Delhi is to seek a meeting with our honourable Prime Minister Shri Narendra Modiji and request him on everyone's behalf, to pass an ordinance in support of Jallikattu."
"Thousands of people have come forward in an unprecedented manner to show their deep rooted connect with the age old sport which is a part of Tamil culture. Their efforts should not be in vain," he added.
Jallikattu Is A Widely Misunderstood Sport, Claims Vishal
The actor is a well-known animal lover and ardent supporter of animal welfare activities. His aim is also to highlight the
deep bond between the bulls and entire village communities
in interior TN, who treat cattle like family members. He said, "Jallikattu has not been widely and properly understood by the National media and others in the country. My other aim is to clear such misconceptions for which I am holding a press conference so that several details can be put across to the National media."
Vishal stressed, "Mainly, they need to understand how the bull is loved and revered by the village families all the year round and is treated like a family member. Only one day of the year during the Pongal festivities, Jallikattu is practised. It's a centuries old tradition and part of our culture. On one day of the year, the bull is revered at the Temple and then through a special
vadi vaasal
near the temple, is released for the sport. Youngsters have to only hang on to its hump for 30 seconds and it's over. The entire run lasts for a few minutes. The bull is then taken back to the farmer's family and looked after lovingly and used as a stud bull for breeding the species, the rest of the year. The people love and respect their cattle and there is no intention to harm it."
Clearing the air on his association with PETA, Vishal added, "I am an ardent animal lover but I have never been a part of PETA and all such rumours floating around are completely false."
(Except for the headline, this story has not been edited by NDTV staff and is published from a syndicated feed.)