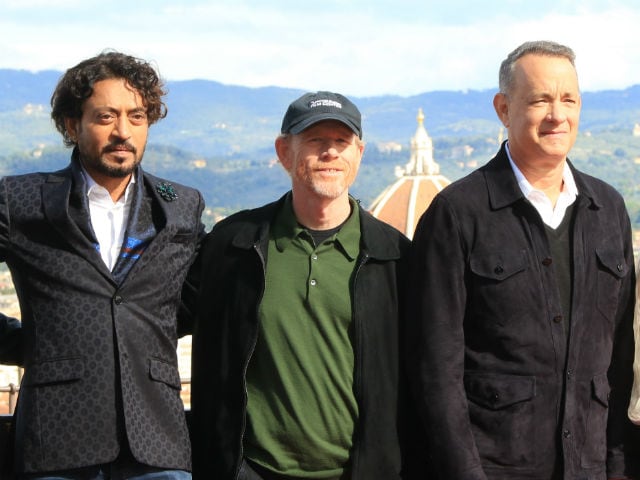 Highlights
Irrfan shares screen space with Tom Hanks in Ron Howard's Inferno
The film is based on the book by Dan Brown
Irrfan has also spoken about Deepika Padukone's entry into Hollywood
New Delhi:
Irrfan Khan has Tom Hanks hankering after his cool quotient judging from Tom's recent effusive compliments. Working with Tom Hanks and Ron Howard may be a dream come true for most, but we have to wonder if Irrfan Khan could be dreaming bigger, and have his sights set on a certain 'Uncle Oscar' at some point.
"I don't dream about an Oscar. I don't dream about any awards in my life. I used to dream about a National Award long ago and I used to prepare my speech. My award lies in your heart. When I tell a story and you carry it in your heart and mind."
Deepika Padukone, Irrfan's
Piku
co-star and fellow Hollywood actor is in awe of Irrfan's international success. But while Irrfan wishes Deepika well in Hollywood, it seems these wishes are more telepathic than over the telephone.
"I'm always speaking to her in my thoughts. But not over the phone (laughs) I wish her the best and the way she has matured as an actor, she is hungry to do interesting work."
Irrfan, of course, now spends much of his time in the United States and the current political scenario certainly seems to have had an impact.
"It's a drama for the whole world. Everyone is watching it. It's like a daily soap. The main thing is that the American public has lost faith in the mainstream media. I hope we (in India) don't end up in the same position."
Talking about matters close to home, the actor has so far been silent on the debate over Pakistani talent in India. Irrfan explains. "I was not here. I was shooting. I'm interested in what the government has to say on this - if they choose that we shouldn't have any interaction with that country. So much is still going on. I would be keen to know the government stand."