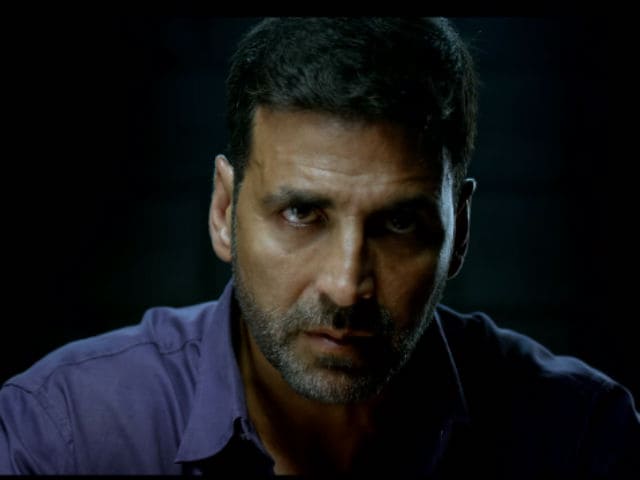 Mumbai:
Actor Akshay Kumar said that the real life story of his upcoming film
Airlift
should be mentioned in textbooks.
In
Airlift
, Akshay plays the role of an influential businessman, who has made many enemies in Kuwait. It gives a sneak peek of the time when Iraq invaded Kuwait in 1990 and more than one lakh Indians were evacuated from a Kuwait under attack.
"Everybody should go and see this film. This episode should be in textbooks. When we talk about history, they don't mention this because there was a big political reason behind it. That time we were close to Saddam Hussein. We wanted to keep a low profile. So all these things were hidden," said Akshay.
"I think this piece of history should be in the textbooks. It's a very big thing, what India did. They did something which was unbelievable. Even commercial pilots were in the war zone and brought people back," added Akshay.
Akshay also said that he loved the script of
Airlift
.
"When they came to me, I loved the script. It was so real. It's a great film to do. It's something hidden and I would love to bring it in front of the audience. There were hardly one or two articles on this in the newspapers. Like in Yemen, thousands of people were saved and the news is all over but this. I don't know how they managed it," said Akshay.
"This is a real story. This story was hidden from all of us. India did a big thing of bringing back 1,70,000 Indians and it is there in the Guinness World Records. It is the biggest airlift evacuation done by any country," added Akshay.(Also Read:
Akshay's Airlift Trailer Left Wife Twinkle With 'Goosebumps'
)
Directed by Raja Krishna Menon,
Airlift
is scheduled to release on January 22 next year.